Sign In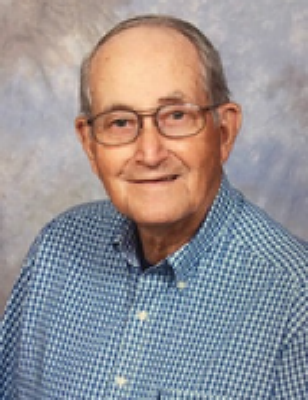 Speck Funeral Home - Gruder Carmack
<p>Celebration of Life Services for William &quot;Gruder&quot; Cornelius Carmack of Livingston, TN will be held 1 p.m., Friday, January 15, 2021 from the Overton County Memorial Gardens, with Military Honors provided at graveside by the Overton County Veterans Honor Guard.&nbsp; Bro. Roy Lee Seber, and Bro. John Keith will officiate.&nbsp; The family will welcome friends at the Graveside.</p> <p>Gruder was born on August 16, 1930 in Hilham, Tennessee, the youngest of 10 children to James Robert and Dora Hawkins Carmack.&nbsp; He graduated from Livingston Academy in 1949, then attended Tennessee Tech University.&nbsp; He was drafted to the Army during the Korean Conflict, serving our great Country for 2 years.&nbsp; After leaving the Army, he began working with the State of Tennessee Highway Department, where he worked for almost 40 years.&nbsp; Mr. Carmack&nbsp;was a member of the Hilham United Methodist Church in Hilham, TN, a church very dear to the Carmack&nbsp;family for many generations.</p> <p>Gruder was a Great Outdoorsman,&nbsp; He loved hunting, fishing, and boating, especially with his grandsons.&nbsp; He loved and played all sports, and thought it was so important that his children and grandchildren participate in team sports.&nbsp; An avid gardener, our Dad/Granddaddy/Husband produced 2 of the best&nbsp;gardens in the county, often delivering fruits and vegetables to friends and neighbors.&nbsp; He loved history, politics, and kept records of all these important events.&nbsp; You would never find him&nbsp;without a pen in his shirt pocket, and a note pad nearby.&nbsp; Talking over coffee with the guys at the local McDonalds is where you could find him, most afternoons discussing these very topics.&nbsp; Gruder &quot;granddaddy&quot; was always eager to pass along his knowledge of history and family genealogy to all 17 grandchildren.&nbsp; Grandchildren were Granddaddy&#39;s world.&nbsp; It was evident by the pictures and memories left behind, there&#39;s not many that didn&#39;t involve him playing with or holding one of his skillets or doodas.&nbsp; He enjoyed tossing the ball, all things outdoors, and quality time spent in the yard-the most.&nbsp;&nbsp;</p> <p>Daddy, along with our mother, Dalphine, loved to travel, enjoyed eating out, and spending time with family and friends.&nbsp; We knew the love of a large exteneded family, often&nbsp;hosting large family events at our home in Livingston.&nbsp; Most recently we hosted a 90th birthday celebration for our Gruder, in July of the past year.</p> <p>Gruder is survived by his loving wife of 66 years, Dalphine Ledbetter Carmack; daughters, Deborah Seber &amp; husband Roy, Martha Roberson and husband John, and Cynthia Pryor and (JD); grandchildren, Jennifer Gilpatrick, Jason Whited, Rebecca Kuchta and husband Garrett, Jacob Pryor, John A. Roberson, Sarah Elizabeth Roberson, and William C. Roberson; great-grandchildren, Christian Stokes and (Sheridan), Briana Bond, Trista Kruep, Taylor Whited, Laiklyn Kuchta, Lehman Kuchta, and Fenley Whited; great-great-grandchildren, Emery, Conner, Cohen, and Aksel; a host of special nieces, nephews, and friends.</p> <p>In addition to his parents, Gruder was preceded in death by his brother, Raymond Carmack; sisters, Martha Belle Motteler, Ruth Poston, Lorene Buck, Helen Tucker, Lydia Wilkinson, and Jessie Rose Ramsey</p> <p>Pallbearers to serve are Jason Whited, Jacob Pryor, William Roberson, Christian Stokes, Derrick Buck, Garrett Kuchta, and John A. Roberson.</p> <p>Our Family would like to thank the staff of Livingston Regional Hospital and Sumner Regional Hospital for the loving care shown to our dad and husband.&nbsp; A special thank you to Paramedic Michael Wilson.</p> <p>In lieu of flowers donations may be made to&nbsp;the Tennessee Wildlife Resources Foundation in memory of the Great Outdoorsman William &quot;Gruder&quot; Carmack&nbsp;&nbsp;or to the Hilham United Methodist Church.</p> <p><em><strong>Please Remember, due&nbsp;to the COVID-19 pandemic, we ask that all guest wear masks and practice social distancing throughout the services.&nbsp; We Thank You for your cooperation.</strong></em></p>
August 16, 1930
-
January 13, 2021
08/16/1930
01/13/2021
Recommend Speck Funeral Home - Gruder's obituary to your friends.
Obituary
Celebration of Life Services for William "Gruder" Cornelius Carmack of Livingston, TN will be held 1 p.m., Friday, January 15, 2021 from the Overton County Memorial Gardens, with Military Honors provided at graveside by the Overton County Veterans Honor Guard. Bro. Roy Lee Seber, and Bro. John Keith will officiate. The family will welcome friends at the Graveside.
Gruder was born on August 16, 1930 in Hilham, Tennessee, the youngest of 10 children to James R...
Events
There are no events scheduled. You can still show your support by sending flowers directly to the family, or plant a tree in memory of Speck Funeral Home - Gruder Carmack.
Visit the Tribute Store