Sign In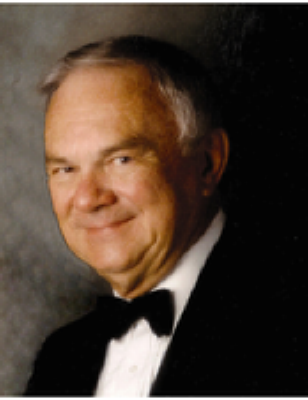 Benson L. Martin
<p style="text-align: justify;">&nbsp;</p> <p style="text-align: justify;">Benson (Ben) L. Martin, M.D. was called to his heavenly home Sunday morning, December 13, 2020 at the age of 93. His heart and soul were fully prepared to meet his Lord and Savior Jesus Christ.</p> <p style="text-align: justify;">Ben was born on September 9, 1927 to Benson L. Martin Sr. and Ethel Jennie Chase in Bartlesville, Oklahoma. From a young age, Ben was a self-starter with an entrepreneurial spirit. His father told him he would not give him a dollar, but would teach him how to make one. Ben started a newspaper route and enjoyed sharing stories of how he and his dog, Rip, would deliver papers together. After graduating from high school in 1945, Ben moved to Austin, Texas to attend the University of Texas where he received a bachelor&rsquo;s degree and was a member of Pi Kappa Alpha fraternity. While attending the University of Texas, Ben met the love of his life, Barbara &ldquo;Bobbe&rdquo; Kaufer on a blind date. They were married in 1950 and celebrated seventy years together until Bobbe&rsquo;s passing in March of 2020. While working as a pharmacist, Ben earned his medical degree from the University of Texas Medical Branch in Galveston in 1957 and completed his residency in Obstetrics and Gynecology in 1961. Bobbe and Ben chose to settle in Kingsville to be close to family. Ben began his medical practice at the Kingsville Clinic where he worked until 1981. That same year, he fulfilled one of his goals when he established the Women&rsquo;s Clinic. Ben was a dedicated doctor who devoted his life to the care and well-being of his patients. His philosophy was to treat each patient as he would a member of his own family. Ben was compassionate, caring and provided wise counsel, encouragement and guidance until his retirement in 1998.</p> <p style="text-align: justify;">Through the years, Ben gave generously of his time to professional and community service. In his professional life, Ben served as Christus Spohn Memorial Hospital Chief of Staff and on the board of Spohn-Kleberg Memorial Hospital. Ben was a member of the Kleberg-Kenedy County Medical Society, Texas Association of Obstetrics and Gynecology and the American Laparoscopic Association. During his career, he delivered more than 10,000 babies and provided care in Kleberg County and surrounding areas. Ben was instrumental in establishing the first recovery room and intensive care unit at Kleberg County Hospital, now Christus Spohn Hospital. One of the highlights of his career was being presented with the Spohn Leadership Award in 1998. Ben served his community as President of the Kingsville Rotary Club, President of the Navy League, Member of B.P.O.E. Elks Lodge 1926 and Texas and Southwestern Cattle Raisers Association. Ben and Bobbe were faithful members of the First United Methodist Church. He never missed an opportunity to spread the word of God to others.</p> <p style="text-align: justify;">Ben had a way of making everyone feel special. He lived his life with honesty, integrity and purpose until the day he left this earth. He was an accomplished hunter and cattleman who loved nothing more than to spend time at his pastures on Los Olmos Ranch. Working cattle was always a special family occasion and Ben took great pride in having his grandchildren gather and learn how to rope and ride. Ben leaves behind a lasting legacy of love and wonderful memories for his family to cherish.</p> <p style="text-align: justify;">Ben is preceded in death by his devoted wife, Bobbe, his father and mother, sister, Birdene Leverick, brother-in-law, Al Leverick, sons-in-law, Malcolm Hamff and Dean Jones, and nephews, Richard Martin Leverick and Randal T. Leverick. Ben is survived by his four loving daughters, Barbara Hamff, Ellen (Bill) Risken, Sally Byrnes Jones and Fronie (Allen) Gillespie; grandchildren, Chase (Liz) Hamff, Camille (Mike) Holland, Jeanine Birdwell, Erin (Jason) Gregory, Tamara Risken, Russell (Samantha) Byrnes, Meredith (Carson) Pfluger, Blake Byrnes and fourteen great grandchildren; nieces, Kay (Steve) Houston, Kelly (Gerald) Trlica, Carol (Richard) Watson, Jennifer (Michael) Netherland and nephew, Dr. Jeff Hines.</p> <p style="text-align: justify;">A memorial celebration will be held at a later time. In lieu of flowers, Dr. Martin requested memorial donations be made to the First United Methodist Church of Kingsville Building Fund, 120 North 4th St., Kingsville, TX 78363 or the charity of one&rsquo;s choice.</p>
September 9, 1927
-
December 13, 2020
09/09/1927
12/13/2020
Recommend Benson's obituary to your friends.
Obituary
Benson (Ben) L. Martin, M.D. was called to his heavenly home Sunday morning, December 13, 2020 at the age of 93. His heart and soul were fully prepared to meet his Lord and Savior Jesus Christ.
Ben was born on September 9, 1927 to Benson L. Martin Sr. and Ethel Jennie Chase in Bartlesville, Oklahoma. From a young age, Ben was a self-starter with an entrepreneurial spirit. His fat...
Events
There are no events scheduled. You can still show your support by sending flowers directly to the family, or plant a tree in memory of Benson L. Martin.
Visit the Tribute Store