Sign In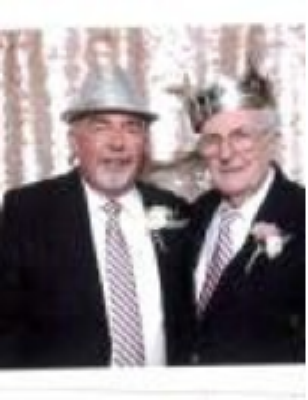 Thomas S. O'Brien
<p>Thomas S. O&rsquo;Brien was born April 4, 1923 in Yorklyn, Delaware.&nbsp; His father, William Emmett O&rsquo;Brien, was a successful businessman who unfortunately died in 1928.&nbsp; His mother, Edna Stanton O&rsquo;Brien, raised Tom and his two older sisters Natalie and Margaret during the Depression while she taught grammar school and special needs students for over fifty years.&nbsp; Though a single parent, all of her three children obtained graduate degrees.&nbsp;</p> <p>Tom graduated from high school when he was sixteen and attended Villanova University before the war.&nbsp; He often told colorful stories of his jobs in an old-fashioned grocery store and machine shop.</p> <p>During World War II, he served with distinction in the Fifteenth Air Force.&nbsp; He was a radio operator and side gunner in B-24 bombers that conducted bombing missions throughout Europe.&nbsp; He was awarded the Distinguished Flying Cross and many other medals.&nbsp; Having slept in a military tent for a year in Italy, he never slept in a tent again for the next 75 years.&nbsp;&nbsp;</p> <p>After World War II, he returned to complete his formal education where he obtained an undergraduate and law degree from the University of Notre Dame in 1949.&nbsp; He was a lifetime fan of the Fighting Irish and loved to attend games and never missed a TV game.&nbsp; His son graduated from Notre Dame in 1975, his granddaughter Caitlin in 2005 and his granddaughter Anne is now seeking a Master of Business Administration at Notre Dame.&nbsp;</p> <p>In 1951, Tom married Lillian McDonnell, the love of his life. They had one son, Kevin. They were married for nearly seventy years until she died on February 23, 2020.&nbsp; In the last few years, he took great joy in caring for Lillian.&nbsp;&nbsp;</p> <p>During the 1950s, he was a prosecutor in Bergan County, New Jersey.&nbsp; He served as the City Attorney for Paramus and Ramsey.&nbsp; In 1965, he was appointed to New Jersey District Court.&nbsp; He was the assignment judge in Jersey City, New Jersey where his chambers overlooked the Statute of Liberty.&nbsp; He also served in the Superior Court - Appellate Division.&nbsp; As a judge for forty years, he was known for his integrity and honesty in a state where these traits were sometimes in short supply.&nbsp;&nbsp;</p> <p>In 1964, he was a delegate to the National Presidential Convention in Atlantic City.&nbsp; He was active in Church Groups throughout his life.&nbsp; He was a member of the Knights of Columbus.&nbsp; He was an enthusiastic golfer and a member of the Ridgewood Country Club for many years.&nbsp;&nbsp;&nbsp;&nbsp;</p> <p>In 2014, he and Lillian&nbsp;relocated to Denver after macular degeneration affected his sight.&nbsp; Unable to read, he spent his days in the last several years caring for Lillian and listening to history books on tape, which he loved to discuss.&nbsp;&nbsp;</p> <p>He is survived by his son and daughter-in-law, Kevin and Ellen O&rsquo;Brien of Columbine Valley, Colorado; granddaughters Dr. Caitlin O&rsquo;Brien of Baltimore, Mrs. Anne (Brian) Cervenka of Cincinnati, Ohio and Mrs. Melissa (James) Beilby of Austin, Texas.&nbsp; He has three great-grandchildren, Emmett and Leighton Cervenka, and James Thomas Beilby.&nbsp; He was&nbsp; a war hero, public servant and wonderful husband, father, grandfather and great-grandfather. He will be missed by many.&nbsp; He will be buried at Fort Logan Cemetery at a private ceremony.&nbsp;&nbsp;&nbsp;</p> <p>&nbsp;</p> <p>&nbsp;</p> <p>&nbsp;</p> <p>&nbsp;</p> <p>&nbsp;</p> <p>&nbsp;</p> <p>&nbsp;</p> <p>&nbsp;</p> <p>&nbsp;</p> <p>&nbsp;</p> <p>&nbsp;</p> <p>&nbsp;</p> <p>&nbsp;</p> <p>&nbsp;</p> <p>&nbsp;</p> <p>&nbsp;</p> <p>&nbsp;</p> <p>&nbsp;</p> <p>&nbsp;</p> <p>&nbsp;</p> <p>&nbsp;</p> <p>&nbsp;</p> <p>&nbsp;</p>
April 4, 1923
-
January 13, 2021
04/04/1923
01/13/2021
Recommend Thomas's obituary to your friends.
Obituary
Thomas S. O'Brien was born April 4, 1923 in Yorklyn, Delaware. His father, William Emmett O'Brien, was a successful businessman who unfortunately died in 1928. His mother, Edna Stanton O'Brien, raised Tom and his two older sisters Natalie and Margaret during the Depression while she taught grammar school and special needs students for over fifty years. Though a single parent, all of her three children obtained graduate degrees.
Tom gradua...
Events
There are no events scheduled. You can still show your support by sending flowers directly to the family, or plant a tree in memory of Thomas S. O'Brien.
Visit the Tribute Store