Sign In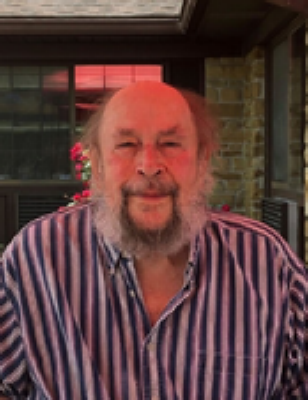 Harry Baum
<p>Dillman-Scott Funeral Home</p> <p>&nbsp;</p> <p>&nbsp;</p> <p>Harry Kincaid Baum&rsquo;s Obituary</p> <p>&nbsp;</p> <p>After several years of a heroic battle with declining health, Harry Kincaid&nbsp;Baum, 80,&nbsp;died&nbsp;peacefully in his sleep&nbsp;on January 10, 2021&nbsp;from complications related to diabetes. For the past few years of his life until the moment of his death, he had been in the dedicated care&nbsp;of the staff at the&nbsp;Paoli&nbsp;Health and&nbsp;Living Community&nbsp;in Paoli, Indiana.</p> <p>&nbsp;</p> <p>The eldest son of Alwin L. Baum,&nbsp;Jr.,&nbsp;and Dora E. Baum (ne: Kincaid), Harry was born on April 24, 1940 in St. Louis, Missouri.&nbsp;</p> <p>&nbsp;</p> <p>He will be fondly remembered as the beloved brother of Alwin (Katie) Baum, Long Beach, CA, and&nbsp;his sisters, Linda Buchanan, West Baden, IN; Carol (Jack) Williams, Spartanburg SC; Julie (Dave) Miller, Nashville, IN; and Christina Baum, Columbus, OH. Harry was also&nbsp;a kind uncle to his many&nbsp;nieces and nephews and their children.</p> <p>&nbsp;</p> <p>Harry graduated from Paoli High School in 1958, recognized as an outstanding student. After high school, he returned to St. Louis, where he earned B.A. and M.A. degrees in Classical Studies at Washington University. Following a three-year period during which he pursued a PhD program at Harvard, Harry moved to Chicago, and in 1967, he and Beth Rashbaum were married in St. Louis. During the following year, Harry was offered a fellowship in the Classics Department at the University of Iowa, and the couple moved to Iowa City. After they separated following three years of marriage, Harry remained in Iowa City, where he studied law and briefly practiced during the late 1970s. He also worked for Educational Testing Services and for TSA during the next few decades until 2013, when he returned to the farm in Indiana and helped care for his mother until her death in 2014 at the age of 94.</p> <p>&nbsp;</p> <p>Harry&rsquo;s&nbsp;scholarship was exemplary, and&nbsp;everyone&nbsp;who knew him was impressed&nbsp;with his intelligence,&nbsp;his passion&nbsp;for reading,&nbsp;his extensive knowledge,&nbsp;and&nbsp;his lifetime of advocacy&nbsp;for social equality.&nbsp;In high school, his IQ measured in the genius range, and &ldquo;he always had his nose in a book,&rdquo; as his mom used to say, with a touch of both irony and pride. His&nbsp;voracious appetite for reading&nbsp;continued&nbsp;during his stay at the nursing home. His sister, Linda, assisted him in fulfilling his enduring intellectual curiosity by continuously rummaging through the&nbsp;local library&nbsp;shelves&nbsp;to provide&nbsp;him with a steady diet of books. She reports that this was no easy task, since his &ldquo;previously read&rdquo; list was quite extensive.</p> <p>&nbsp;</p> <p>Harry&nbsp;expressed his desire to be cremated&nbsp;after his death, and those arrangements are being conducted by the&nbsp;Dillman-Scott Funeral Home in Paoli. In lieu of funeral services,&nbsp;and because of pandemic travel restrictions, the family plans to conduct a virtual memorial service&nbsp;on a&nbsp;future&nbsp;date&nbsp;when that ceremony can be arranged.&nbsp;Notifications will be sent to members of Harry&rsquo;s family and friends.&nbsp;Harry&nbsp;desired&nbsp;that anyone who may wish to honor his memory consider a donation to a charitable organization supporting education and&nbsp;other&nbsp;socially responsible causes. If anyone would&nbsp;like more information, please contact Harry&rsquo;s brother, Alwin Baum (alwinbaum@gmail.com), or his sister, Linda Buchanan (lindabuchanan1@hotmail.com).</p> <p>&nbsp;</p>
April 24, 1940
-
January 10, 2021
04/24/1940
01/10/2021
Recommend Harry's obituary to your friends.
Obituary
Dillman-Scott Funeral Home
Harry Kincaid Baum's Obituary
After several years of a heroic battle with declining health, Harry Kincaid Baum, 80, died peacefully in his sleep on January 10, 2021 from complications related to diabetes. For the past few years of his life until the moment of his death, he had been in the dedicated care of the staff at the Paoli Health and Living Comm...
Events
There are no events scheduled. You can still show your support by sending flowers directly to the family, or plant a tree in memory of Harry Baum.
Visit the Tribute Store