Sign In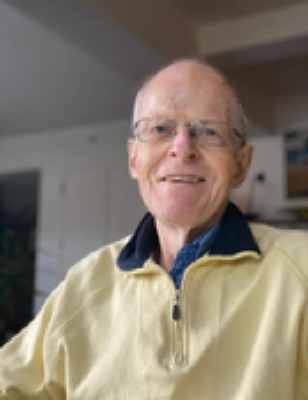 Erik Falkensteen
<p>Born in Denmark in 1934, Erik Falkensteen served in the military as a young man but his dream was to be accepted into drama school. That attempt failed, so he left for France where he worked in the hotel business for three years, then came to New York City in 1961 and decided to make it his home. Erik fell in love with photography in 1964 while shooting street scenes around the city. His work appeared in Popular Photography and smaller publications, and then later, in 1969, LIFE magazine published two of his color photographs of New York as a double spread. In 1976 his photographs were included in a group exhibition at the Nikon Gallery. While continuing to do his own photography, Erik worked in a commercial studio until 1969 then took off for Alabama to shoot life in Montgomery. Soon afterward he traveled to Paris, rented a car and set off on a grand tour to photograph primarily in Morocco, Algeria, the Balkans, and Prague. In Algiers he photographed the alluring alleys of the Casbah; in Prague the desolate streets after the invasion of the Soviet Union; in Romania the traditional Maiden Fair on Gaina Mountain. In 1971 Erik accompanied the chairman of an American civil-rights organization to East and West Africa. In addition to his official work photographing the presidents of Kenya and Tanzania, among other dignitaries, during their meetings, Erik was able to shoot his own work, capturing compelling images of fisherman, street barbers and the bustling markets in Ghana. Having lost interest in doing studio work for a living, in 1987 Erik took a job as a picture researcher and caption writer for The Granger Collection, a leading archive of historical imagery based in New York. He found this work rewarding&mdash;because, he said, &ldquo;I was learning something every day&rdquo;&mdash;and continued to work there until he retired in 2010 at the age of 76. While working at The Granger Collection Erik took photographs that would appeal to the company&rsquo;s editorial clientele, such as 1930s murals and historical areas, and at times was assigned to shoot specific sites. He also incorporated some of his earlier photographs into the collection as clients requested. A selection of Erik&rsquo;s photographs of New York from the 1960s and &lsquo;70s are in the permanent collection of the Museum of the City of New York. Katherine Bussard, curator of photography at Princeton University Art Museum, called his photographs of the World Trade Towers &lsquo;riveting.&rsquo; Pun no doubt intended. Other picture professionals have referred to his photos as &ldquo;wonderful observations of life and culture,&rdquo; with &ldquo;moving and intriguing&rdquo; subject matter that is &ldquo;full of humanity.&rdquo; Erik is survived by his spouse Larry Petterson; his brother J&oslash;rgen Falkensteen; his cousin Poul Hee; and his nieces and nephews Else Bagge Hvolbaek, Birgitte Bagge,Niels Erik Bagge, Anette Bagge Hansen, Jesper Falkensteen, and Susanne Falkensteen Howard.</p> <p style="text-align: center;"><strong>Erik&rsquo;s Work Statement: </strong></p> <p>When photographing I tend to look for beauty and meaning&mdash;or mystery&mdash;in the seemingly commonplace. I am not gifted with much imagination but with curiosity&mdash;I look. Aesthetics matter to me very much, but I am also interested in history and cultures. I like to photograph people at work or in their milieu, thereby giving a feeling of life in a particular place. I am helped by the fact that in addition to speaking English and Danish my French is still quite good and I can communicate in German as well. I have little desire to express myself, or to deliberately impose my vision on anything, though I am aware that in choosing a subject and composing a photograph I am giving it exactly the form I want and cannot help expressing my feelings about what I am seeing. In photographing the World Trade Center under construction, for instance, I was less interested in the imposing buildings as architecture than how they interacted with their surroundings in Lower Manhattan, and on how their construction changed that area. There may be an intimation that these giants were [ sic ] mortal, as the buildings they were replacing were. Currently, Erik&rsquo;s photographs are available for editorial and commercial use from The Granger Collection and for personal use from Fine Art America: https://fineartamerica.com/profiles/erik-falkensteen</p>
September 6, 1934
-
December 23, 2020
09/06/1934
12/23/2020
Recommend Erik's obituary to your friends.
Obituary
Born in Denmark in 1934, Erik Falkensteen served in the military as a young man but his dream was to be accepted into drama school. That attempt failed, so he left for France where he worked in the hotel business for three years, then came to New York City in 1961 and decided to make it his home. Erik fell in love with photography in 1964 while shooting street scenes around the city. His work appeared in Popular Photography and smaller publications, and then later, in 1969, LIFE magazine...
Events
There are no events scheduled. You can still show your support by sending flowers directly to the family, or plant a tree in memory of Erik Falkensteen.
Visit the Tribute Store