Sign In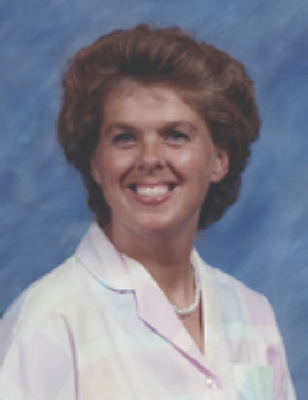 Karen M. Baumann
<p>Karen M. (Hermundson) Baumann, 59&nbsp; died January 10th, 2021 under the care of Aspirus Comfort Care and Hospice Services at home with her husband of 30+ years by her side after a 16 month courageous fight against cancer.</p> <p>Karen was born March 27th, 1961 in the city of Durand, WI to Walter and Delores (Black) Hermundson.</p> <p>Karen was a graduate of St. Mary&rsquo;s Catholic Grade School (Durand), Durand High School and Chippewa Valley Technical Institute in Data Processing.&nbsp; Karen was a proud member of the Durand High School Band and Durand Marching Band. She also played organ at church in her youth.</p> <p>She started her career at MSWI.&nbsp; Later she worked at Cycare Systems Inc. and Healthcare Billing Specialists of Wausau.</p> <p>On May 26th, 1990 she married the love of her life, Steven in a ceremony at St. Michael&rsquo;s Catholic Church (Wausau).&nbsp;</p> <p>Karen and Steven created countless memories over the years fishing, snowmobiling and spending time with family and many friends at their cabin in Minocqua or at summer softball games.&nbsp; Karen was an avid book reader, and in the summer and fall would stock up on books to read for the winter by shopping at local rummage sales.&nbsp; Christmas was her favorite time of year and she would decorate the homes in Wausau and Minocqua with numerous Christmas decorations.&nbsp; Karen loved a good cold beer, whether it was a Friday night fish fry or a Saturday night pizza. All family and friends will miss Karen&rsquo;s beautiful smile, contagious laugh and playful personality.</p> <p>Karen is survived by her husband, Steven; Mother - Delores Hermundson; Sister - Sandra (Warren) Van Ranst;&nbsp; Parents-in-law Hilmar and Rosemary Baumann; Sisters-in-law Susan Baumann and Karla (Mark) Glasser; Brother-in-law Keith (Kelly) Baumann;&nbsp; Nieces Courtney Baumann and Zo&euml; Glasser.&nbsp; Nephews Casey Baumann, Noah Glasser and Seth Glasser.&nbsp; She is also survived by Aunts, Uncles, Cousins and many close friends.</p> <p>Karen was preceded in death by her father Walter, maternal grandparents Raymond and Rose Black, paternal grandparents Bernard and Susanna Peterson Hermundson, several aunts, uncles and cousins and her black lab Jake.</p> <p>Peterson/Kraemer Funeral Home is in charge of cremation.</p> <p>The funeral Mass will be celebrated at 11:00 a.m. on Tuesday, January 19th, 2021 at St. Michael Catholic Church, Wausau.&nbsp; Rev. Joseph Richards will preside.&nbsp; &nbsp;Visitation will be on Tuesday from 10:00 a.m. until time of services at the church.&nbsp; Social distancing will be observed and face masks are required to attend.&nbsp;Online condolences may be expressed at www.petersonkraemer.com.</p> <p>In lieu of flowers, Karen&rsquo;s wishes were for people to complete one random act of kindness to a stranger in her name to make this world a better place.&nbsp; Any donations received will be donated to Aspirus Comfort Care and Hospice Services in Karen&rsquo;s honor.</p> <p>The family would like to extend Thank You&rsquo;s to the following:</p> <p>To the staff from the Aspirus Comfort Care and Hospice Services who allowed her to spend her final days in the peace and comfort of home with her husband and family.&nbsp; Your compassion and willingness to provide assistance to Karen and her family on her journey to heaven were a true inspiration.</p> <p>To the staff at Aspirus Regional Cancer Center for assisting Karen with her fight against cancer. Your ability to ease Karen&rsquo;s worries during chemotherapy allowed her to continue showing up for treatments even though at times was very difficult to do. She always knew she could find a friendly face.</p> <p>To Dr. Steve Weiland of Surgical Associates - Wausau.&nbsp; Your surgical skills allowed Karen to have 16 more months together with her husband and family.&nbsp; Due to the trust you had earned with Karen, the decision she made that fateful day in your office to accept the fact hospice was the best option was a testament to her faith in you to guide her to the best decision for her.</p>
March 27, 1961
-
January 10, 2021
03/27/1961
01/10/2021
Recommend Karen's obituary to your friends.
Obituary
Karen M. (Hermundson) Baumann, 59 died January 10th, 2021 under the care of Aspirus Comfort Care and Hospice Services at home with her husband of 30+ years by her side after a 16 month courageous fight against cancer.
Karen was born March 27th, 1961 in the city of Durand, WI to Walter and Delores (Black) Hermundson.
Karen was a graduate of St. Mary's Catholic Grade School (Durand), Durand High School and Chippewa Valley Technical Institute in Data Processing.&...
Events
Tuesday, January 19 2021
10:00 AM
- 11:00 AM
St. Michael Catholic Church
1315 North Sixth Street
WI,
54403
US