Sign In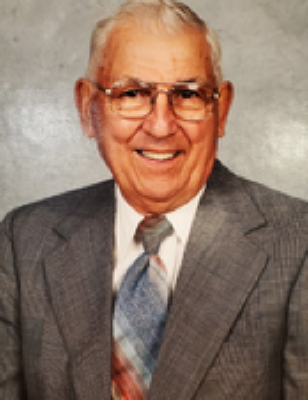 Dallas Frank Barnack
<p style="text-align: justify;"><span style="font-size:20px;">Dallas Frank Barnack lost his three-week battle with the coronavirus and returned to his Heavenly Father on January 12, 2021. He was a loving and devoted son, husband, father, grandfather, great grandfather and brother who will be missed by many. </span><br /> <br /> <span style="font-size:20px;">He was born January 25, 1936, in Alexandria, Minnesota, to the late Benedictus &ldquo;Ben&rdquo; Lazarus Barnack and Adeline Gertrude Guenther Barnack.&nbsp; He was also preceded in death by his wonderful and devoted wife Barbara Ann Smith Barnack and his daughter Sabrina Leigh Barnack.&nbsp; </span><br /> <br /> <span style="font-size:20px;">Dallas is survived by his brother Dennis Barnack (Julie) of Alexandria, MN, children Timothy Brian Barnack (Jenny) and Jennifer Maria Ledyard (Bob), grandchildren Courtney Harold (Ryan) of Houston, TX, Ann Edna Ledyard and Katherine Brooks Ledyard, great granddaughter Sabrina Harold, nephews, nieces, grand nephews, grand nieces, and many friends.</span><br /> &nbsp;</p> <p style="text-align: justify;"><span style="font-size:20px;">The recent events were not the first brush with death which Dallas faced.&nbsp; Before age ten, he made a miraculous recovery from polio after Last Rites had been performed. Because of his bout with polio, he graduated two years late from Central High School, Alexandria, MN, in 1956. Dallas attended the University of Minnesota until he volunteered for service in the U. S. Army. In the Army he travelled the world being stationed in Germany, Korea, and various locations in the United States.&nbsp; He was an expert in the use and disarming of explosives.&nbsp; While stationed at Ft. Polk, LA, he was assigned to attend all LSU home football games in the event of a bomb scare.<br /> <br /> Dallas was an Army instructor in the use and handling of explosives for several years at Redstone Arsenal. He once joked that he should have received Last Rites every day before he went to work while in the Army.&nbsp; He retired from the U. S. Army in 1979 after more than 20 years of service. At some point thereafter, he resumed work at the &ldquo;explosives school&rdquo; at Redstone Arsenal as a civilian instructor and continued for many years until he &ldquo;retired&rdquo; to his farm. As one might expect, he was a man of calm demeanor, a steady hand and a ready laugh.<br /> <br /> Dallas lived with his family on a small farm in the New Market area from 1979 until his death. He enjoyed tending his cattle and other animals and all of the other work required for a farm.&nbsp; He loved being with and around his family.&nbsp; He was a faithful parishioner of St. Anthony Catholic Church and attended most of the church&rsquo;s social events until he recently became unable to drive.<br /> <br /> We will miss you very much, Papa.</span><br /> &nbsp;</p> <p style="text-align: justify; margin-left: 40px;"><strong><span style="font-size:20px;">A funeral Mass will be celebrated at St. Anthony Catholic Church, 1900 Huntsville Hwy., Fayetteville, TN at 1030 a.m., Friday, January 15, 2021.&nbsp; In lieu of flowers, the family asks that you consider a donation to St. Anthony Catholic Church or a charity of your choice.</span></strong></p> <p style="text-align: justify;"><br /> <span style="font-size:20px;">Hazel Green Funeral Home is honored to serve the family.</span></p>
January 25, 1936
-
January 12, 2021
01/25/1936
01/12/2021
Recommend Dallas's obituary to your friends.
Obituary
Dallas Frank Barnack lost his three-week battle with the coronavirus and returned to his Heavenly Father on January 12, 2021. He was a loving and devoted son, husband, father, grandfather, great grandfather and brother who will be missed by many.

He was born January 25, 1936, in Alexandria, Minnesota, to the late Benedictus "Ben" Lazarus Barnack and Adeline Gertrude G...
Events
There are no events scheduled. You can still show your support by sending flowers directly to the family, or plant a tree in memory of Dallas Frank Barnack.
Visit the Tribute Store