Sign In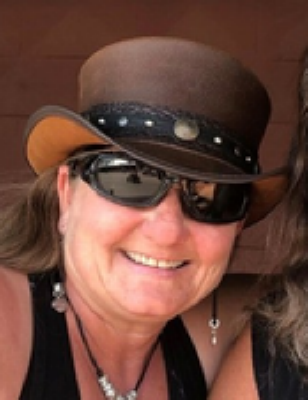 Paula Boyd
<p>~ &ldquo;The Lord stood at my side and gave me strength.&rdquo;<br /> 2 Timothy 4:17</p> <p>Paula Sue Boyd passed away on Monday, Jan. 11, 2021, at the age of 58. &nbsp;</p> <p>Paula was born on April 5, 1962, in Pueblo, Colorado, to Paul and Geraldine Boyd. She was the second of their three children.</p> <p>The Boyd family moved to Amarillo in 1970, where Paula attended Paramount Terrace Elementary School, Crockett Middle School and Tascosa High School, graduating in 1980. After high school, she attended West Texas State University and earned a bachelor&rsquo;s degree in business education in 1984.</p> <p>As a child, Paula joined a Girl Scout troop and continued to participate throughout high school. She and some of her Girl Scout friends formed a clown club, visiting hospitals and volunteering for various events. At CMS and THS, Paula was involved in band and played both the flute and the piccolo.</p> <p>She had a strong work ethic that began with an afternoon paper route she held in elementary school. During high school and college, Paula worked for the McDonald&rsquo;s on Western St. in Amarillo for eight years. After graduating from college, her love for the Girl Scouts organization garnered her employment with the Amarillo Girl Scouts Council. She also stepped in and helped with her family&rsquo;s janitorial business after her father died. She later joined FedEx in Amarillo as a courier for a career that spanned 35+ years; her regular route was to Dalhart, and she was practically family to her Dalhart customers. She earned FedEx&rsquo; most prestigious awards, the Purple Promise Award (for consistently delivering superior customer service) and the Humanitarian Award (for reaching out to those in need and exhibiting behavior that goes above and beyond basic community responsibility). She even performed CPR on a FedEx customer that showed up after hours one evening and became ill.</p> <p>In 2005, Paula met the love of her life, her husband David Francis. They were avid motorcyclists and members of the Harley Owners Group (H.O.G.) who made many trips to the Sturgis Motorcycle Rally in South Dakota.</p> <p>Paula had a larger-than-life personality and a heart to match. She volunteered for many organizations, including Cal Farley&rsquo;s Boys Ranch, the School Sisters of St. Francis &ndash; Panhandle Franciscans organization and the city of Dalhart. She had a true servant&rsquo;s heart and never said &ldquo;No&rdquo; to anyone who needed help. She was a lifelong Christian and a member of St. Mary&rsquo;s Cathedral in Amarillo. She enjoyed life to the fullest, had a beautiful smile and laughed a lot. She had the special gift of making anyone she spoke to feel like they were the most important person in the room.</p> <p>Paula is preceded in death by her father Paul W. Boyd. She is survived by her husband David, his mother Trudy, his sisters Rosemunda Ettle and Teresa Harris; her mother Geraldine Boyd (Amarillo); her sister, Renee Allen, and her husband, Elden (Corinth, Texas); her brother, Glenn Boyd, and his wife, Stephanie (Edmond, Oklahoma); several nephews and nieces&mdash;Chaz, Tabor, Trevor, Logan, Gracelyn and Brinkley&mdash;and great nieces and nephews as well as multiple godchildren.</p> <p>A public funeral mass will be celebrated at 10:00 a.m.,&nbsp;Saturday, January 16, 2021 at St. Mary&rsquo;s Cathedral (1200 S. Washington St., Amarillo). If you would like to honor Paula, the family suggests contributions be made to the Disciples of the Lord Jesus Christ mission in Prayer Town, Texas, in lieu of flowers. To donate to Prayer Town online, visit https://disciplesofthelordjesuschrist.org/make-a-difference/donate-now/ .<br /> &nbsp;</p> <p>&nbsp;</p>
April 5, 1962
-
January 11, 2021
04/05/1962
01/11/2021
Recommend Paula's obituary to your friends.
Obituary
~ "The Lord stood at my side and gave me strength."
2 Timothy 4:17
Paula Sue Boyd passed away on Monday, Jan. 11, 2021, at the age of 58.
Paula was born on April 5, 1962, in Pueblo, Colorado, to Paul and Geraldine Boyd. She was the second of their three children.
The Boyd family moved to Amarillo in 1970, where Paula attended Paramount Terrace Elementary School, Crockett Middle School and Tascosa High School, graduating in 1980. After high...
Events
There are no events scheduled. You can still show your support by sending flowers directly to the family, or plant a tree in memory of Paula Boyd.
Visit the Tribute Store