Sign In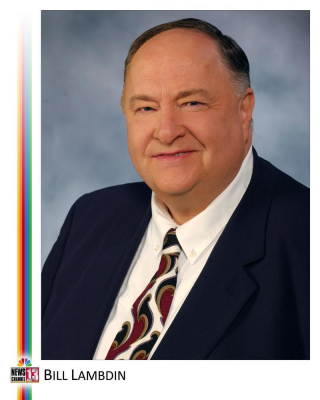 William Winfield Lambdin
Albany-William Winfield Lambdin, "Bill," age 69, died on Saturday, January 2, 2021 in Albany, New York, of cardiac arrest while hospitalized for a systemwide infection. He was born on August 11, 1951, in Frederick, Maryland, the son of Elizabeth Jane VanFossen Lambdin (deceased) and William Stewart Lambdin, Jr. He grew up in upstate New York in the Gloversville area but spent most of his adult life living in Guilderland, a suburb of Albany. Bill was a devoted son and brother. He was reliable and steady, providing a stable and secure foundation for his parents and siblings. For decades, Bill selflessly provided care and support for his parents and was always a compassionate, knowledgeable, and honest sounding board for his siblings. He cared deeply for all his relatives, always ready, willing, and able to provide help and expertise as needed, whether it was executing an uncle's estate or providing pickup services to and from the airport. Bill had a robust sense of humor, a quick wit and relished a good argument with an able sparring partner. Bill formed enduring bonds, both romantic and platonic. Jan Belk of Chattanooga, Tennessee, described Bill as a dear friend and said, "Bill and I were companions, sweethearts, traveling buddies, trivia partners, and politically kindred spirits for almost 40 years." Carol Carpenter Carelli, a friend since third grade, recently said that she loved him like a brother. Bill loved television and the news and combined both into a long career as a TV news reporter for more than 40 years. Bill was a WNYT NewsChannel 13 reporter for thirty-four years, starting in 1980 when it was the CBS affiliate WAST. His final appearance was on August 22, 2014, capping a career covering more stories than any reporter in the station's history. Bill started his professional newsroom experience in 1973 at WUTR in Utica before moving to WRCB in Chattanooga, Tennessee, from 1975 until 1980. Steve Baboulis, the station manager at WNYT, said, "Bill was willing to ask the hard questions. He was one of our most prominent reporters. He was always on. He made an impact on this community." On his Facebook page, Senator Chuck Schumer called Bill a "legendary Capital Region newsman." He also said this about Bill: "He always asked me tough, but fair questions and I always respected his professionalism. He was a great reporter and will be missed by all who knew him." Bill was also a longtime union president for Local 21 of the National Association of Broadcast Employees and Technicians-Communication Workers of America (NABET-CWA). NABET-CWA President Charlie Braico noted that Bill holds the distinction of being the longest-serving president in NABET-CWA history, with 29 years of stellar service to the Union. Colleague Abby Baker posted on Facebook that Bill was "smart, hilarious, and the most amazing (best ever in 20 plus years of union membership) advocate for workers and organized labor. Hey young newsies: whatever benefits and protections you have, it's because of Bill." Bill graduated from the old Broadalbin High School as valedictorian and earned a Bachelor's degree in music from Hamilton College. Bill traveled the world (and had a trip to Morocco planned for the future). He had a sweet spot for cruises where he would seek out (and often win) the trivia contests. Bill rarely missed a Jeopardy episode, loved rock and roll, and traveled far and wide to see bands, including The Who in Dublin. He traversed the United States from coast to coast to indulge his lifelong love of the Baltimore Orioles and to see them play (and often lose) in person. Bill is survived by his father, William Stewart Lambdin, Jr. of Saratoga Springs, New York; a sister, Mary Elizabeth Lambdin of Cocoa Beach, Florida (brother-in-law, James Henze), and brother, Thomas Eldred Lambdin of Auburn, New York (sister-in-law, Claudia Finley-Lambdin); two nieces, Allison Elizabeth and Mary Marjorie Lambdin, as well as numerous uncles, aunts, cousins, and other relatives. A celebration of Bill's life is planned for a future date. In lieu of flowers, the family suggests donations be sent to the Committee to Protect Journalists at www.cpj.org or the Regional Food Bank of Northeastern New York at www.regionalfoodbank.net.
August 11, 1951
-
January 2, 2021
08/11/1951
01/02/2021
Recommend William's obituary to your friends.
P
Paul Spadafora - President NABET/CWA Local 51021
January 16
Bill was the true old school journalist, the kind that I grew up with years ago. At WNYT I spent many afternoons and evenings working with him in our live trucks and it was an honor to be his tech. He was a complete professional and it was fascinating to watch him work. ...
Continue Reading
Dear Lambdin Family,

I am a speech and mass media professor originally from Gloversville who watched Bill's reporting while I was growing up. Bill was among the many men and women in the Albany media who made me love communications from a very young age. What I remember...
Continue Reading
My late husband & I knew Bil's parents well as Joe worked at Electro-Metrics for many years.
I had the pleasure of being seated next to Bill at his father's retirement party and he was a most enjoyable dinner companion.
My sincere sympathy to the entire Lambdin family .
...
Continue Reading