Sign In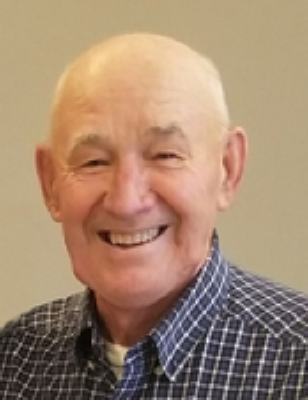 Lawrence "Larry" Herickhoff
<p><span style="font-size:16px;"><em><strong>Lawrence &ldquo;Larry&rdquo; Herickhoff</strong></em></span><br /> Passed away peacefully on December 28, 2020.&nbsp; He was born on January 10, 1932.&nbsp;</p> <p>He was preceded in death by his parents, Anna and Bernard; brother, Harold; and son, Kevin.<br /> He is survived by his wife of 63 years Marlene; his children, Doris, Karen (Thomas) Lavorato, Brian, and Beth (Daniel) Simacek; 6 grandchildren, Luke (Cassie) Lavorato, Katrina (Todd) Swanson, Nicholas Lavorato, Kayla Simacek, Jonathon, and Troy Simacek.&nbsp; Larry was the oldest of 10 siblings and is survived by Irene (Eddie) Harren, Rita Walz, Robert (Pam), Charles, James (Ruth), Norma (Joe) Moening, Marie (Ken) Bezdicek, Mark (Donna), and Bernie (Linda).<br /> <br /> Larry loved to played softball and was still going strong at 88; he played in tournaments across the United States and in Europe. &nbsp; Larry was dedicated to St. Pascal&rsquo;s Baylon and the community within his church.&nbsp; He worked at the Farm Credit Bureau Services for 40+ years.&nbsp; Retirement led Larry and Marlene to spend their winter months in Mesa, AZ, where they met their second family and community.&nbsp; Larry spent most of his time volunteering, you could find him cooking hamburgers, making booya, selling Christmas trees, and working the bingo concession stand.&nbsp; He was a huge leader organizing teams to play softball or improving the community.&nbsp; Larry was a great dancer if a polka or waltz was playing, a competitive bowler, and quite the card player.<br /> <br /> A celebration of Larry&rsquo;s life will be planned for a later date.<br /> <br /> Memorial donations may be made to St. Pascal&rsquo;s Baylon, 1757 Conway St., St. Paul, MN 55106</p> <p>Condolences may be left on the Tribute Wall.</p>
January 10, 1932
-
December 28, 2020
01/10/1932
12/28/2020
Recommend Lawrence "Larry"'s obituary to your friends.
Marlene, I am so sorry for your loss. It is a loss to so many others also. Rarely do you find such a friendly person as Larry and one who is always smiling. He was a good one indeed and will be missed.
Marlene, so sorry for your loss. Larry will be missed. He always had a smile, was fun, cheerful and had such a passion for the game. May your memories bring you comfort. Keith Henjum
Marlene, Sorry for your loss. He was an inspiration to us younger senior softball players and a great teammate. God bless you. Mike Berg
May God continue to bless Larry's family. Our thoughts and prayers are with you and your family Marlene. Larry and I worked together for many years, and he did such a great job in organizing our retiree luncheons, then one year he passed this off to me, but he helped me ...
Continue Reading
Condolences Marlene, family and friends . . Larry carried an amazing athleticism into his 80's and was a most likeable person . . expect to have lasting good memories. He'll be missed !!
So sorry to hear this, Marlene. He was such a class guy and one of the most cheerful ballplayers I knew. May God grant comfort in your grief. Wally B