Sign In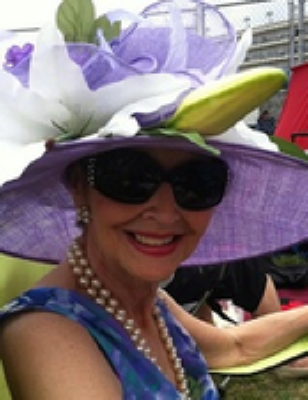 Sonja Kay Wells
<p>Sonja Kay Holsti-Wells, age 73, passed away peacefully in her home at 4:10 am Saturday, November 28, 2020 with her husband Tim by her side.&nbsp; Sonja was born February 3, 1947, in Ft. Scott, KS to Wayne Holsti and Mary K. (Land) Turley who later married Herbert Theodore Turley.&nbsp; Her Grandmother, Cora Elizabeth (Masterson) Land was a great inspiration and influenced her life in many positive ways.&nbsp; Sonja was blessed with a sister, Jean Ann Allen May 30, 1952.&nbsp; Sonja was blessed with many Uncles that guided her through her life, namely Donald Land and Thomas Land who have preceded in death.&nbsp; Sonja had many aunts, uncles, cousins, and friends whom she enjoyed spending time with.</p> <p>Sonja was blessed with two daughters, Heather Elizabeth born September 10, 1969, and Sarah Jennifer born January 22, 1973.&nbsp; Sonja married the love of her life, Timothy Lee Wells, November 20, 1993.&nbsp; They recently celebrated their 27th wedding anniversary.&nbsp; Upon this union, Sonja was blessed with 2 sons and 2 daughters; Ross Wells, Matthew Wells, Danielle (Wells) Huggins, and Rachel (Wells) Rodriguez.&nbsp; Through all of her children, she was blessed to be called Grammy and Mimi by Blake Walker Shepherd, Briauna Elizabeth Shepherd, Kaitlyn Hill-Walker, Kyler Kelso, Trevor Wells, Lillian Duncan, Regen Wells, Drake Duncan, Jackson Huggins, Zander Wells, Mackenzi Wells, Piper Wells, Isabell Rodriguez, Reyna Rodriguez and Phoenix Wells.&nbsp; Sonja was proceeded in death by her grandson Rhett Walker Craig Kelso.&nbsp;</p> <p>Sonja was very well educated and attended and graduated from Ft. Scott, KS High School in 1965.&nbsp; She was very happy to say she was a member of the graduating class of 1965.&nbsp; Sonja attended St. Luke&rsquo;s in Kansas City, MO. where she received her certification as an X-Ray Technician.&nbsp; She attended Tarkio College and Pittsburg State University.&nbsp; She obtained her Master&rsquo;s in Counseling, emphasis in Marriage and Family Counseling from PSU in 1997.&nbsp; Sonja&rsquo;s previous work experiences include JC Penney, 18 years at 3M Company in Human Resources, Cottey College, Nevada Regional Medical Center, Barton County Hospital, she taught at Pittsburg State University and she co-owned Counseling Associates in Nevada, MO and Lamar, MO with her husband, Tim.&nbsp; She helped many people throughout her life, and she enjoyed every minute of it.&nbsp; She was an amazing influence on everyone she came into contact with.</p> <p>Sonja was well known for her involvement in community activities such as, Sweet Adeline&rsquo;s, she performed in many CCPA productions with her daughters Heather and Sarah and her husband, Tim.&nbsp; Sonja&rsquo;s favorite roles were Sister Robert Ann in Nunsense, Grace Farrell in Annie and Vera in Steel Magnolias.&nbsp; Sonja enjoyed singing in the Nevada Community Choir and was very active in the Nevada United Methodist Church Chancel Choir, Handbell Choir, United Methodist Women and assisting with the yearly Church Bazaar.&nbsp; Her greatest joy came from her two mission trips to Mozambique, Africa.&nbsp;</p> <p>Sonja was loved by many and will never be forgotten with her beautiful soul, her many talents and all of the people she has influenced young and old.&nbsp; She instilled many values in her children and grandchildren.&nbsp;</p> <p>The family would like to recognize her &ldquo;A Team&rdquo; at Hospice Compassus.&nbsp; They provided her with exceptional, loving care throughout her entire time with them.</p> <p>In addition to her husband Tim, survivors include six children, Heather E. Walker-Shepherd (Tim Bern), Sheldon, MO, Sarah Kelso (Michael), Clearwater, FL, Ross Wells (Amanda), Rogers, AR, Matthew Wells (Katie), Ft. Scott, KS, Danielle Huggins (Dan), Centrton, AR, Rachel Rodriquez (Victor), Ft. Rucker, AL; 14 grandchildren; one sister, Jean Ann Allen (Mike), Deerfield, MO; several nieces and nephews. She was preceded in death by her parents, and one grandson, Rhett Walker Craig Kelso. &nbsp;</p> <p>A Celebration of Life Service will be held at 10:30 a.m. on Saturday, December 5, 2020 at the United Methodist Church in Nevada with Rev. Sharon Freeman and Chaplain Johnny Adkins officiating. Committal will follow in the Johnstown Cemetery in Bates County, MO. Friends may call at Ferry Funeral Home now and until 5:00 p.m. on Friday.</p> <p>Services will be broadcast live on Facebook for those who want to attend virtually.</p> <p>&nbsp;</p> <p>&nbsp;</p>
February 3, 1947
-
November 28, 2020
02/03/1947
11/28/2020
Recommend Sonja's obituary to your friends.
Obituary
Sonja Kay Holsti-Wells, age 73, passed away peacefully in her home at 4:10 am Saturday, November 28, 2020 with her husband Tim by her side. Sonja was born February 3, 1947, in Ft. Scott, KS to Wayne Holsti and Mary K. (Land) Turley who later married Herbert Theodore Turley. Her Grandmother, Cora Elizabeth (Masterson) Land was a great inspiration and influenced her life in many positive ways. Sonja was blessed with a sister, Jean Ann Allen May 30, 1952. Sonja was b...
Events
There are no events scheduled. You can still show your support by sending flowers directly to the family, or plant a tree in memory of Sonja Kay Wells.
Visit the Tribute Store