Sign In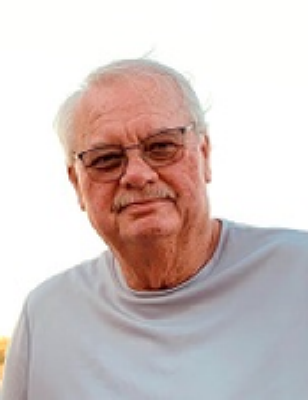 Van Richard Lechman
<p>&nbsp;&nbsp;&nbsp;&nbsp;&nbsp;&nbsp;&nbsp;&nbsp;&nbsp;&nbsp;&nbsp; Van Richard Lechman, 69, passed away peacefully on Sunday, November 29, 2020. Van was born on October 11, 1951 in Perry, Oklahoma to Jack and Donna (Jeans) Lechman. He grew up in Sterling, Colorado and later moved to Nevada. He was a graduate of Nevada High School, class of 1970. He married Elizabeth &ldquo;Liz&rdquo; Daniels on September 9, 1991.</p> <p>&nbsp;&nbsp;&nbsp;&nbsp;&nbsp;&nbsp;&nbsp;&nbsp;&nbsp;&nbsp;&nbsp; In the summers of his childhood he enjoyed coming back to his grandparent&rsquo;s farm outside of Richards, MO. He loved farming with his Grandpa Tom and Uncle J.T. Jeans. He would reminisce about those special times often.</p> <p>&nbsp;&nbsp;&nbsp;&nbsp;&nbsp;&nbsp;&nbsp;&nbsp;&nbsp;&nbsp;&nbsp; Van worked for Southwestern Bell, which became AT&amp;T, for 35 years with pride retiring in 2013 after his daughter, Lindsey, graduated from MSU. He followed in his father&rsquo;s footsteps of working for Southwestern Bell. He enjoyed his job, his co-workers, and his customers. He also worked at Nevada Volkswagen. He received his B.S. in Business from Sterling College. He wanted to graduate when his son, Bryan, graduated from high school in 1993 which was a proud accomplishment for him. He was a lifetime member of the Elks where he enjoyed helping in any capacity, especially cooking breakfast on the morning of the Christmas basket deliveries. He was proud to receive Elk of the Year in 2002. He was a member of the First Baptist Church where he and his daughter, Lindsey, were baptized together.</p> <p>&nbsp;&nbsp;&nbsp;&nbsp;&nbsp;&nbsp;&nbsp;&nbsp;&nbsp;&nbsp;&nbsp; In 1990, Van and Liz bought their farm near Deerfield. They raised cattle and had a pecan grove. He worked endlessly keeping his pastures mowed and cared for.</p> <p>&nbsp;&nbsp;&nbsp;&nbsp;&nbsp;&nbsp;&nbsp;&nbsp;&nbsp;&nbsp;&nbsp; Van loved his family, children, and grandchildren and was always giving advice to them. He was very proud of their accomplishments. He enjoyed attending their school concerts, sports events, and anything they asked him to come to. Holidays were very special to him and celebrating with his family. He made friendships wherever he went. He loved to talk to people and was always picking on somebody out of fun. He had a heart of gold; anyone who knew him knew how much he cared. He enjoyed trips to NASCAR in Talladega, AL and road tripping with his buddies, watching the Chiefs and the Royals.</p> <p>&nbsp;&nbsp;&nbsp;&nbsp;&nbsp;&nbsp;&nbsp;&nbsp;&nbsp;&nbsp;&nbsp; Survivors include his wife, Liz, of the home; children, Bryan Lechman of Joplin, Spring Monroe of Nevada, Lindsey Lechman of Nevada, and Edward Mather of Deerfield. Grandchildren include Bailey Keith of Nevada; Avian, Maicy, and Liahm Monroe of Nevada; and McKaleigh Mather of Deerfield. Great-grandchildren include Bentley, Brooklyn, Jacob, Jamie, and Hunter. Siblings, Rick Busch (Kathy) of Enid, OK; Dale Busch (June) of Edmond, OK; Gary, Tom, Jack (Pauletta) Lechman of Nevada; Linda Byram (John) of Walker; and Tina Lechman of Lathrop, MO. His mother-in-law, Wanda Haley of Fort Scott, KS; his in-laws, Lawrence Daniels (Connie) of Nevada, Janice Williams (Garen) of Nevada; Janet Murphy (Pat) of Fort Scott, KS; &nbsp;Paul Daniels (Sherrie) of Moundville; and Aunt Gladys Jeans of Thayer, KS; as well as many nieces, nephews, and friends.</p> <p>&nbsp;&nbsp;&nbsp;&nbsp;&nbsp;&nbsp;&nbsp;&nbsp;&nbsp;&nbsp;&nbsp; Funeral services are planned for 11:00 a.m. on Friday, December 4, 2020 at First Baptist Church in Nevada with Dr. Kevin Daugherty and Dr. Bill Cox officiating .&nbsp; Interment will follow in Deerfield Cemetery in Deerfield, MO. Friends may call now and until 5:00 p.m. on Thursday at Ferry Funeral Home in Nevada.</p> <p>&nbsp;&nbsp;&nbsp;&nbsp;&nbsp;&nbsp;&nbsp;&nbsp;&nbsp;&nbsp;&nbsp; Memorials are suggested to the Nevada BPO 564 Elks c/o Ferry Funeral Home in Nevada.</p> <p>&nbsp;***At this time there is no longer a statewide limitation on the number of people attending funerals or visitations, however those in attendance will be asked to maintain social distancing. The family asks that those in attendance to please wear masks to protect themselves and others.</p>
October 11, 1951
-
November 29, 2020
10/11/1951
11/29/2020
Recommend Van's obituary to your friends.
Obituary
Van Richard Lechman, 69, passed away peacefully on Sunday, November 29, 2020. Van was born on October 11, 1951 in Perry, Oklahoma to Jack and Donna (Jeans) Lechman. He grew up in Sterling, Colorado and later moved to Nevada. He was a graduate of Nevada High School, class of 1970. He married Elizabeth "Liz" Daniels on September 9, 1991.
...
Events
There are no events scheduled. You can still show your support by sending flowers directly to the family, or plant a tree in memory of Van Richard Lechman.
Visit the Tribute Store