Sign In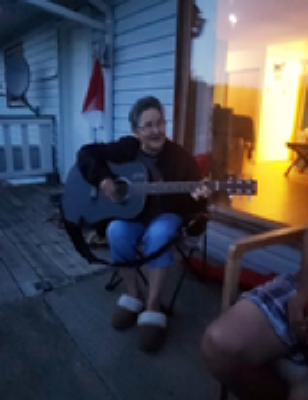 Doreen Ladouceur
<h3><strong><span style="font-family:arial,helvetica,sans-serif;"><span style="font-size:20px;"><span data-offset-key="cqrl-0-0" style="animation-name: none !important; transition-property: none !important;">On Tuesday, November 24, 2020 Doreen Ladouceur of Kikino, AB passed away at the age of 79 years. </span></span></span></strong></h3> <div data-block="true" data-editor="f8q17" data-offset-key="bspft-0-0" historic="" segoe="" style="font-family: " ui=""> <h3 class="_1mf _1mj" data-offset-key="bspft-0-0" style="position: relative; direction: ltr; font-family: inherit; animation-name: none !important; transition-property: none !important;"><strong><span style="font-size:20px;"><span data-offset-key="bspft-0-0" style="animation-name: none !important; transition-property: none !important;">Doreen is survived by 3 sons Rodney Peterson (Lori), Robert Peterson, Garrett Peterson, special son Calvin Lavallee, 8 grandchildren, 9 great grandchildren, brother Robert Contois, 2 special sisters Elsie McDonald &amp; Martha Joe. </span></span></strong></h3> </div> <div data-block="true" data-editor="f8q17" data-offset-key="p227-0-0" historic="" segoe="" style="font-family: " ui=""> <h3 class="_1mf _1mj" data-offset-key="p227-0-0" style="position: relative; direction: ltr; font-family: inherit; animation-name: none !important; transition-property: none !important;"><strong><span style="font-size:20px;"><span data-offset-key="p227-0-0" style="animation-name: none !important; transition-property: none !important;">Doreen is predeceased by her daughter Wanda Peterson, sons Arthur &amp; Ernie Jr. Peterson, grandson Buck Peterson, parents Robert &amp; Mary Ladouceur, 5 sisters &amp; 5 brothers, nephew Robert Erasmus &amp; niece Myrna Bellerose.</span></span></strong></h3> </div> <div data-block="true" data-editor="f8q17" data-offset-key="6s0hm-0-0" historic="" segoe="" style="font-family: " ui=""> <h3 class="_1mf _1mj" data-offset-key="6s0hm-0-0" style="position: relative; direction: ltr; font-family: inherit; animation-name: none !important; transition-property: none !important;"><strong><span style="font-size:20px;"><span data-offset-key="fh7vb-0-0" style="animation-name: none !important; transition-property: none !important;">A private family wake was held at Doreen&rsquo;s residence in Kikino, AB starting Friday, November 27. </span></span></strong></h3> </div> <div data-block="true" data-editor="f8q17" data-offset-key="b2afn-0-0" historic="" segoe="" style="font-family: " ui=""> <h3 class="_1mf _1mj" data-offset-key="b2afn-0-0" style="position: relative; direction: ltr; font-family: inherit; animation-name: none !important; transition-property: none !important;"><strong><span style="font-size:20px;"><span data-offset-key="b2afn-0-0" style="animation-name: none !important; transition-property: none !important;">A private funeral service was held on Saturday, November 28&nbsp;at 1 pm at the Kikino Catholic Church in Kikino, AB with Father Aureus Manjares officiating.</span></span></strong></h3> </div> <div data-block="true" data-editor="f8q17" data-offset-key="32oib-0-0" historic="" segoe="" style="font-family: " ui=""> <h3 class="_1mf _1mj" data-offset-key="32oib-0-0" style="position: relative; direction: ltr; font-family: inherit; animation-name: none !important; transition-property: none !important;"><strong><span style="font-size:20px;"><span data-offset-key="32oib-0-0" style="animation-name: none !important; transition-property: none !important;">Interment followed in the Kikino Community Cemetery in Kikino, AB.</span></span></strong></h3> </div>
November 24, 2020
11/24/2020
Recommend Doreen's obituary to your friends.
Obituary
On Tuesday, November 24, 2020 Doreen Ladouceur of Kikino, AB passed away at the age of 79 years.
Events
There are no events scheduled. You can still show your support by sending flowers directly to the family, or plant a tree in memory of Doreen Ladouceur.
Visit the Tribute Store