Sign In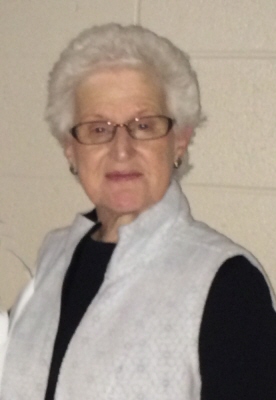 Ena Adilina Edmondson
(nee Walger) It is with profound sadness and deepest sorrow the family of Ann Eileen Edmondson announce her passing on November 9th, 2020 in Cranbrook, British Columbia at the age of 88. With her son Brian and daughter-in- law Velma at her side. Right to the end" Mom, Grandma, Auntie, and Friend" lived life on her terms, strong and independent to the fullest. Ann was born in Sibbald, Alberta on November 4th, 1932 to Alexander and Helen Walger. A family of 1 elder brother John, 3 elder sisters Minnie, Lydia, Ida, and 2 younger brothers Art and Howard all whom she now joins. The family was raised near Bittern Lake, Alberta where the Walger farm remains today in the care of 3rd generation Rick Walger. Ann married Roy Edmondson, from Elnora, Alberta in 1959. Following him across Canada while he served his country in the Armed Forces. Their union resulted in a son, Brian. Finally settling in Drumheller, Alberta in 1975 where sadly Roy was taken from her to soon in 1977. Their life together may have been short, but it was full of love. Ann remained in Drumheller for 38 years. She grew to know a great number of people in the area as she walked everywhere. She loved to chat and had an opinion on most everything. Ann loved to cook and bake, particularly for others, "There's always food in my home". During the years prior to Brian venturing forward in life, "Moms" was a gathering place for his friends for a fine meal, a stern lecture, and gentle guidance. She was known as a "Mom" to everyone. Later in life she took up the sport of curling and every winter enjoyed watching all the events on T.V leading up to the Scotties, and Brier. A circle of friends would take turns hosting canasta night. Please don't phone when Jeopardy and Wheel of Fortune are on! In 2013 Ann moved to Cranbrook, B.C., to be closer to Brian and Velma (whom she so dearly loved). In Cranbrook she again owned and maintained her own home. Ann would live no other way, independent, never to be a burden, life to the fullest. Ann never truly left Alberta remaining true to her Alberta heritage, enjoying a drive in the country in the fall to look at the crops. In B.C., she enjoyed a spring drive to watch the baby deer, elk, and geese. Throughout her life one of Mom's greatest passions was her flower beds. She had a particular knack for having lovely flowers which gave hours of pleasure to her and those who admired them, including the deer who came to prune them for her. Mother's Day was special, a time to take Mom to all the various green houses to select her plants as spring was arriving, Mom was a caregiver. In Drumheller her Mother Helen, would come to live with her for her final years. Later, she would provide care and support in various ways to other members of her family. She never hesitated to help in any way she could, even if it were just a matter of listening to a troubled soul. Mom once stated that she used to worry about Brian, until he met Velma "Peaches" then she worried no further. Those who knew her were touched by her generosity, one of her last words of encouragement was "Be nice to each other" Left to cherish her memory; her son Brian (Velma), grandson Jason (Rachelle), great granddaughter Kenzie ,granddaughter Lynda (Ryan), special nephews Tim (Christine) and Rick (Karen), special niece Beverly, special friends Maryanne Pugh of Drumheller, Alta and Steven Dade of High River, Alta, In addition to many other nephew's, niece's, great nephew, nieces and friends. Respecting Ann's wishes there will be no service. Following cremation, in the spring Mom will return home to Bittern Lake (Camrose). Mourn her, but more so embrace having known and loved her. Those who wishing to remember Ann may do so; next spring planting a petunia or marigold in her honour. Ann would smile and be pleased. Arrangements entrusted to McPherson Funeral Services. Condolences for the family can be offered at: www.mcphersonfh.com
November 4, 1932
-
November 9, 2020
11/04/1932
11/09/2020
Recommend Ena's obituary to your friends.
Obituary
(nee Walger) It is with profound sadness and deepest sorrow the family of Ann Eileen Edmondson announce her passing on November 9th, 2020 in Cranbrook, British Columbia at the age of 88. With her son Brian and daughter-in- law Velma at her side. Right to the end" Mom, Grandma, Auntie, and Friend" lived life on her terms, strong and independent to the fullest. Ann was born in Sibbald, Alberta on November 4th, 1932 to Alexander and Helen Walger. A family of 1 elder brother John, 3 elder sis...
Events
There are no events scheduled. You can still show your support by sending flowers directly to the family, or plant a tree in memory of Ena Adilina Edmondson.
Visit the Tribute Store