Sign In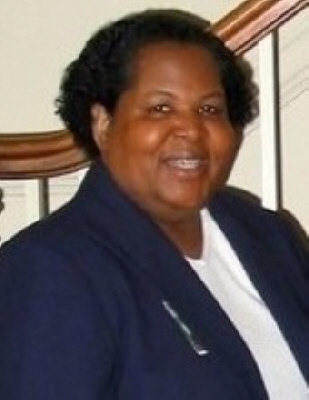 Karen E. Green
Karen Elizabeth Green, the daughter of the late William Lee Green, affectionally know as Knox and Nellie Virginia Green was born August 12, 1953 in Havre de Grace, Maryland. She departed this life on November 7, 2020, peacefully in her sleep. After graduating from Bel Air High School, she attended the University of Maryland, College Park where she majored in English and Journalism. Upon leaving college she worked for the MVA and taught driver's education at Bel Air High School. She would often encounter many of her former students while shopping or attending events. They all seemed to have fond memories of her. Her true love was working for Harford County Government. For 30 years Karen dedicated her life to serving her community as a Recreation Specialist V for Harford County Government. It was here that she exercised her passion for helping other people through planning, organizing and fellowship. Karen wanted to connect with people on all levels and build a strong community and she was indeed successful. Karen was a well known and well-loved member of the Harford County Community. Here are just a few of her involvements and accomplishments in the community: • Received John Hopkins Children's Center Volunteer of the Year award (20 years of service) • 15 years Adult Volunteer with SMILES • Worked the Children's Miracle Network Radiothon and Telethon for several years • Guest reader for Harford County Public Library Night 100 Stars & Dr. Seuss Birthday • 15- year Volunteer for River Sweep Shoreline Cleanup of the Susquehanna River • Past Chair Havre de Grace Housing Authority • Past Chair Phoenix Festival Theater for Harford Community College • Hosted a radio show at Harford Community College • Tutored individuals for Citizens test • In 2007 received the Athena Award for Harford County (presented to individuals who have demonstrated exemplary leadership in their career and assisted the advancement of women in their professional communities). • Received Governor's Award from Governor Bob Ehrlich for Leadership of the Havre de Grace Promenade rebuild after Hurricane Isabel. • Was the Grand Marshall for Havre de Grace Independence Parade • Received Mayor Hirsch's Havre de Grace Woman of the Year Award • Advisory Board, volunteer with ARC Northern Chesapeake Regional fundraising In 2010 Karen was diagnosed with renal failure. She continued to work and be active within the community, all while receiving dialysis 3 times a week for 5 years until her body could no longer endure her workload due to kidney failure. It was at this time that she reluctantly decided to retire from a career that she had loved so long. In June 2018 Karen had her right leg amputated below the knee due to an infection. She was in a rehabilitation center for 6 months. In 2019 she received a prosthesis for her leg. However, just as she started rehabilitation the coronavirus appeared and derailed her and many others from in-home and out-patient treatment. Karen delighted interacting with people and would achieve good relationships with those she encountered. She had a devoted husband in Art with twenty years of marriage. He later became her caregiver and went far and beyond to comfort her by spending endless hours in hospitals staying by her side. She also enjoyed the company of her nieces and nephews, playing board games, the Baltimore Ravens, poetry, making home crafts and visiting family during the holidays. Karen adhered to the words of the late great poet Maya Angelou. "I sustain myself with love of family." Karen leaves us cherished memories and is survived by her loving husband Art Kettell; three brothers Gregory Green (Brenda Green), Peter Green, Paul Green; sister Deborah Jackson (Marcellus Jackson); four nieces, Monica Green, Erica Green, Meghan Green, Emily Green; 3 nephews, Eric Jackson, Jeffery Green and Matthew Green; two aunts Mary Presbury and Betty Mitchell and a multitude of other relatives and friends. Memorial Contribution https://fundraising.stjude.org/site/TR/GiftFunds/GiftFunds?px=6854151&pg=personal&fr_id=39300
August 12, 1953
-
November 7, 2020
08/12/1953
11/07/2020
Recommend Karen's obituary to your friends.
Obituary
Karen Elizabeth Green, the daughter of the late William Lee Green, affectionally know as Knox and Nellie Virginia Green was born August 12, 1953 in Havre de Grace, Maryland. She departed this life on November 7, 2020, peacefully in her sleep.After graduating from Bel Air High School, she attended the University of Maryland, College Park where she majored in English and Journalism. Upon leaving college she worked for the MVA and taught driver's education at Bel Air High School. She would oft...
Events
There are no events scheduled. You can still show your support by sending flowers directly to the family, or plant a tree in memory of Karen E. Green.
Visit the Tribute Store