Sign In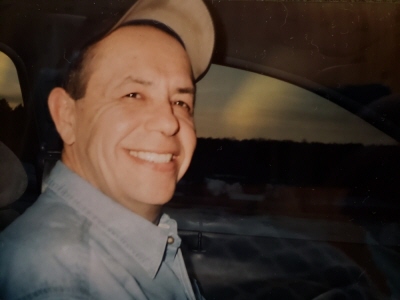 Edward Willfahrt
Edward J. Willfahrt, 71, of State Hwy 107, Tomahawk, passed away Sunday, October 25, 2020 at Aspirus Wausau Hospital. Ed was born March 14, 1949 in Marshfield to John and Florence (Pongratz) Willfahrt. He married Lois A. Iwen on February 20, 1999 in Merrill. Ed worked for 40 years at Felker Brothers in Marshfield as a welder, fabricator, and lastly as a supervisor. He enjoyed hunting, fishing, boating, horseback riding, and camping. He was an avid sports fan and enjoyed following the Packers, Brewers, and Badgers. Ed especially enjoyed spending time with his family. Surviving Ed Willfahrt are his wife, Lois. Children, Bethany (Tony Myer) DeBroux; Amanda (Steven) Goll, Oconomowoc; Abigail (Roger) Roehrborn, Marshfield; Amanda (Nate) Griepentrog, Marshfield; and Edward Willfahrt III of Spencer, WI. He is further survived by four grandchildren, Helena and Everly Goll, and Zach and Luke Roehrborn. There are also 8 siblings surviving; Patricia (Michael) Hasenohrl, Nekoosa; Annette (Jerold) Manlick, Marshfield; Carol (James) Schneider, Plover; Bootsie Haasl, Lockport, IL; Dorothy Eskola, Prentice; John (Jean) Willfahrt, Oconomowoc; Ann (Jim) Marheine, Brantwood; and Gary Willfahrt of Tripoli. Ed was preceded in death by his parents. Mass of Christian Burial for Edward Willfahrt will be on Friday, November 6, 2020, 11:00 a.m. at St. Mary Catholic Church. The family will receive friends at the church from 10 a.m. until the time of services at 11:00 a.m. Burial will follow in Calvary Cemetery. Krueger Family Funeral Home is assisting the family. You may view the obituary and share online condolences at kruegerfamilyfuneral.com
March 14, 1949
-
October 25, 2020
03/14/1949
10/25/2020
Recommend Edward's obituary to your friends.
Plant a tree in memory of Edward
An environmentally friendly option
1 Tree has been planted in memory of Edward Willfahrt.
L
Lanore J Rusch
November 9, 2020
Dear Lois,
So sorry about "Fast Eddie." He was one handsome man. It will be a sad winter for you.
Love, Lanore Rusch
When we met, so many years ago, you changed my life forever. Abbi, Eddie, and Mandy will forever love their Dad!
Till we meet in our next life, rest in peace..
Sheveney
M
Mark & Becky Schneider family
October 28, 2020
May this tree grow strong in Uncle Eddie's memory. We extend our sympathies to all of his family members.