Sign In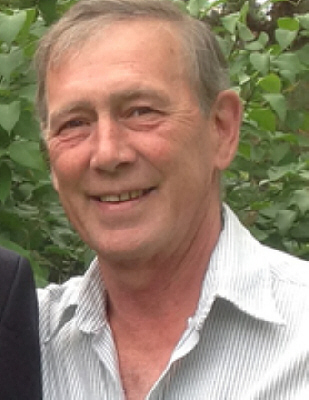 Raymond Joseph Imhoff
It is with great sadness that we announce the passing of Raymond "Ray" Joseph Imhoff at his home in Sussex, NB with his loving wife, Jacqueline by his side on October 20, 2020 at the age of 68 years. Ray was born in Bathurst, NB on May 29, 1952 son of the late Garnett and Regina (Legace) Imhoff. He is survived by his loving and devoted wife Jacqueline (Pitre) of 41 years. His special son Tyler of Saint John, NB; three brothers, James (Muriel) of Timmons Ont, Neil (Doris) of Port Hope Ont, and Richard (Violet) of Bathurst, NB; two sisters, Marie Ann Pitre of Clinton Mass and Evangeline Collette of Moncton; several cousins and many, many nieces and nephews. Other than his parents he was predeceased by five brothers, Isidore, Emmanuel, Gerald, Roger and Albert. Raymond will be sadly missed by his coffee buddies at Mrs. Dunsters, his doctor friends, his mechanic friend and his carpenter friends. A special thank you to Dr. Allaby, Dr Butler, extra mural nurses, nurses at the I V day clinic, and care giver. Thank you to my sister Therese and husband Stuart for coming from Bathurst every week to help with whatever help was needed. A very special thank you to my best friend Maureen Kimball for being there with me through it all. Thank you to Raymond's good friends who gave their time and material to complete an outdoor project. The overflow of kindness will never be forgotten. In lieu of flowers a living memorial would be greatly appreciated by the family. Funeral Mass will be celebrated from St. Francis Xavier Catholic Parish Church, Sussex, NB on Saturday, October 24, 2020 at 11:00 am. Honorary Pallbearers are Chad Pitre, Dan Pitre, Perry Pitre, Debbie Imhoff, Amy Melanson and Deidre Pitre. (To protect our loved ones from Covid-19 and meet the guidelines of Public Health, please wear a mask and respect social distancing, maximum 50 people). Interment will be made in the St. Francis Xavier Catholic Parish Church Cemetery following the Funeral Mass. Arrangements are in the compassionate care of Chipman Funeral Home Ltd. & Crematorium. (339-6612). Memories and condolences may be shared through www.chipmanfuneralhome.ca.
May 29, 1952
-
October 20, 2020
05/29/1952
10/20/2020
Recommend Raymond's obituary to your friends.
b
brad Imhoff
October 23, 2020
With our deepest sympathy. Our thoughts and prayers. Brad Imhoff and family
T
Tribute Store
October 23, 2020
Please accept our most heartfelt sympathies for your loss... Our thoughts are with you and your family during this difficult time.
1 memorial tree were planted in memory of Raymond Joseph Imhoff.