Sign In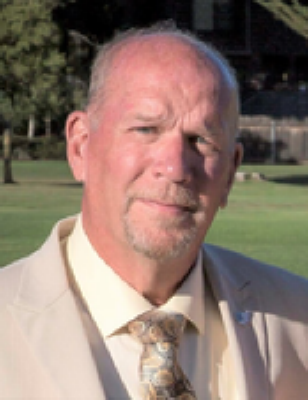 Michael C. Payette
<p>Spencer - Michael C. Payette passed away on Wednesday, October 7, 2020 at his home in Spencer, MA. surrounded by his family.</p> <p>&nbsp;</p> <p>Michael was born July 3, 1955 and raised in Burlington, Vermont by his parents, H. Moore and &amp; Doris Payette. He grew up with his three siblings, Barbara, David and Patrick. The stories they share about their time growing up together are ones you could listen to for hours.&nbsp; They always involved friends, often involved cars and sports, and sometimes even included a little help from local fire and law enforcement.&nbsp; He soon set his sights on a lady, Gwyneth (Wendy), who would become his wife in 1977. They had two children, Matthew and Samantha.</p> <p>&nbsp;</p> <p>In the early years of their marriage, Michael&rsquo;s love for helping people and his community led him to become a volunteer EMT for the Essex Junction Rescue Squad for several years.&nbsp; He served as squad captain for a few of those years and was awarded &ldquo;EMS Officer of the Year&rdquo; for the state of Vermont in 1990.&nbsp; In his professional career, through encouragement from his wife, Michael was able to turn his love for cars and trucks into a growing path that would span more than forty years, three states.&nbsp; Michael retired in 2018 as the Director of Fleet and Equipment for Staples North America after 19 years with the organization.</p> <p>&nbsp;</p> <p>In all of the work he has done in his career his greatest achievements were born from passion.&nbsp; He was a defender of the environment and always on the hunt for sustainable solutions in the trucking and transportation industry.&nbsp; He made major strides towards this sustainability through his fleet work, replacing fossil fuel with clean energy vehicles including electric, compressed propane and biodiesel powered trucks wherever possible. Through his efforts at Staples and throughout New England, he quickly became known as a thought leader in the transportation industry. He was a member and officer of the North American Fleet Administrators (NAFA) and also hosted and delivered the keynote address to the New England based organization &quot;ALTWheels&quot; in 2009.&nbsp; This work brought him into the national spotlight in the fleet management field where he was asked to offer his insight by participating in and leading panels throughout the country. This included an opportunity to meet then President of the United States, Barack Obama.</p> <p>&nbsp;</p> <p>Michael was always proud of what he was able to achieve in his career, but was often too humble to share many of these highlights unless asked.&nbsp; Even when asked, instead of stories of achievements, you would be rewarded with stories of the people he met along the way.&nbsp; He loved people and often said the best part of his work were the friends and relationships that he built.&nbsp; Whether he meant to or not, Michael became a mentor to many. In the days preceding his passing, he was thanked by friends and neighbors for being a great friend who was always willing to help, a generous mentor, and the person who believed in them, even when they did not believe in themselves.</p> <p>&nbsp;</p> <p>As a family man, Michael was no different than he was as a career man.&nbsp; Husband, &ldquo;Dad&rdquo;, &ldquo;Pepa&rdquo;, &ldquo;Uncle Mike&rdquo;, &ldquo;Brother&rdquo; - no matter what you called him, you knew he would be there for you when you needed it.&nbsp; Michael is the proud father/father-in-law and grandfather to his son, Matthew and his wife Jessica, their four children, Zachary, Nathan, Carter, and Tyler (Connecticut); and his daughter Samantha and her husband Michael Welch (California).&nbsp; In addition to his children and his grandchildren, he leaves behind his wife and best friend of 43 years, Wendy, with whom he happily built the life they imagined for themselves. He loved exploring New England, playing with his grandchildren at the family farm, cruising the local lakes on his pontoon boat, driving his backhoe and heavy equipment and spending time with their rescued dog, Cleo.&nbsp; Michael is also survived by his sister Barbara and her husband Tom (Haraden) and their children Melissa &amp; Jay, all of Vermont; his brother David and his wife Carol and their children Ken &amp; Lori, of Maine; brother Patrick and his wife Bonnie, and their children, Molly and Alaina, all of New Hampshire.&nbsp; Wendy&rsquo;s siblings and their nieces and nephews were incredibly special to him too: His sister-in-law Karen Babcock and children Rick, Wendy (Gopsill), Brad and Craig; Barbara (predeceased) and Bill Oster; David and Vivian Otto and daughter Jennifer.</p> <p>&nbsp;</p> <p>Michael and the family would like to acknowledge their gratitude to the care team at the Harrington Memorial Hospital Cancer Center in Southbridge, MA.&nbsp; His nurse Stacey and the rest of the team managed his care for over five years.&nbsp; He called them &ldquo;Michael&rsquo;s Angels&rdquo; and they were such a special part of his life through treatment.</p> <p>&nbsp;</p> <p>The family requests in lieu of flowers, donations be made in Michael&#39;s name to the Northeast Animal Shelter in Salem, MA where they adopted their beloved Cleo, or to your local animal shelter.</p> <p>&nbsp;</p> <p>An online guest book is available at varnumfuneralhome.com&nbsp;</p> <p>&nbsp;</p> <p>&nbsp;</p>
July 3, 1955
-
October 7, 2020
07/03/1955
10/07/2020
Recommend Michael's obituary to your friends.
Obituary
Spencer - Michael C. Payette passed away on Wednesday, October 7, 2020 at his home in Spencer, MA. surrounded by his family.
Michael was born July 3, 1955 and raised in Burlington, Vermont by his parents, H. Moore and & Doris Payette. He grew up with his three siblings, Barbara, David and Patrick. The stories they share about their time growing up together are ones you could listen to for hours. They always involved friends, often involved cars and sports...
Events
There are no events scheduled. You can still show your support by sending flowers directly to the family, or plant a tree in memory of Michael C. Payette.
Visit the Tribute Store