Sign In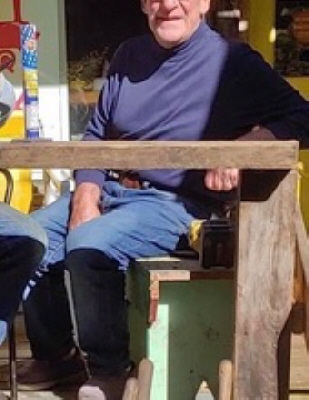 Peter Picard
The Man, The Myth, The Legend Peter, Papa, Uncle Pete, Coach, Papa Pete, Big Pete, Poupon, The Mayor Peter Allen Picard- On Tuesday, September 15, 2020, the Man with the heart of gold and enough hugs to go around the world passed on. There is no doubt that as he passes through the heavenly gates he will reconnect with those who passed through before him and will befriend each person he has not had the opportunity to meet before. Born in Burlington, Vermont on December 13, 1942, to the late Anita and Edward Picard, Pete grew up in Winooski where he met Jeannette Desbiens, his lovely bride of 53 years. They raised three children, Christina Antoniak (Joe) of Colchester, Peter Picard (Wilhelmina) of Essex, and Stephanie Porter (Ed) of Columbia, Maryland. Peter has six grandchildren who were the light of his life, Kelsey Brown (Andrew), Taylor Picard, Jared Antoniak (special friend Maddy), Cole Picard, Alexa and Olivia Porter. He has two great-grandchildren, Christopher and Maisie Brown. Pete also leaves behind his brother Richard Picard of Florida, sister Patty Jantomaso of Florida, Donald Picard (Barb) of New Hampshire, Michael Picard (Lorrie) of Essex Jct. and Sister-in-law Veronica Desbiens of Essex. He was preceded by his brother Tom Picard, sister-in-law Peggy Picard and brother-in-laws Bob Desbiens and Jim Jantomaso. Pete graduated from Winooski High School in 1961, received his undergraduate degree from Lyndon State in 1967 and then obtained his Master's In Teaching from St. Michael's College in 1970. Pete taught 6th grade for 32 years at John F. Kennedy School in Winooski without taking a single sick day. Pete served 10 years in the Vermont Air National Guard. His involvement in Winooski athletics was enormous. He coached high school football for 32 years and had the hooked pinky to prove it. His favorite hobby of all time, other than spending time with his grandchildren, was making new friends. Papa Pete never turned down a happy hour, a bonfire on Tommy's Landing, or a golf cart ride with all of his grandchildren piled on. Pete touched many lives in his years of teaching and coaching. Many of his students or players have said that he was their favorite. He was considered a coach, friend, second father, and life mentor to many over the years whom he taught compassion, social skills and so much more. November was an exciting time of year for Pete. Fall of 1982 brought the grand opening of The Buck-n-horn Inn where the spiritual leader of The Gibou- The Grand High Poupon -was anointed. As expected, Pete enjoyed all Buck-n-horn members as well as all extended Gibou families. He never bagged a deer, but bagged a lifetime of memories. What goes on at camp, stays at camp!! In 1995, a new family was born when Pete and Jeannette bought a camp on Samson Point in St. Albans. Yet again, he made friends and brought people out of their houses to Tommy's Landing where you were offered a beverage and great conversation and if you stayed long enough, a good bonfire too. When Pete acquired a golf cart in 1996, the Samson Point July 4th Parade began. With grandchildren on the cart and Nana's pots and pans in hand, they went touring down the point singing HAPPY 4TH of JULY. That parade has become the highlight of everyone around. After retirement, Pete and Jeannette began spending winters in Florida. They spent 20 years of winters in Bradenton, Florida at Paradise Bay enjoying happy hours and sunsets with all their snowbird friends. He loved the dance floor, a microphone and an attentive audience. You could be assured a great story, with looooong pauses that may or may not have an ending or point. A roaring bonfire, a good yakity-yak with whoever travelled the road and a squeeze were always guaranteed. Due to Covid, the funeral service is limited. To pay tribute or share a story, join the family for a celebration of Papa Pete on Samson Point beginning at 3:00 p.m. on Saturday, September 19th. Watch for the Samson Point 2021 4th of July Parade dedicated to Papa Pete. In lieu of flowers, donations can be sent to: The Kenneth Myers Memorial Pool Foundation, 1 Towne Marketplace Unit #1 Essex Jct., VT 05452
December 13, 1942
-
September 15, 2020
12/13/1942
09/15/2020
Recommend Peter's obituary to your friends.
Obituary
The Man, The Myth, The LegendPeter, Papa, Uncle Pete, Coach, Papa Pete, Big Pete, Poupon, The MayorPeter Allen Picard- On Tuesday, September 15, 2020, the Man with the heart of gold and enough hugs to go around the world passed on. There is no doubt that as he passes through the heavenly gates he will reconnect with those who passed through before him and will befriend each person he has not had the opportunity to meet before. Born in Burlington, Vermont on December 13, 1942, to the late...
Events
There are no events scheduled. You can still show your support by sending flowers directly to the family, or plant a tree in memory of Peter Picard.
Visit the Tribute Store