Sign In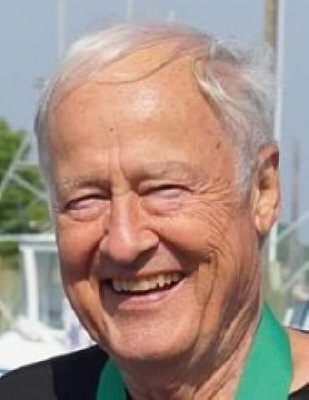 Lee Masser
Lee William Masser, 84, a 29 year resident of Edgewater and formerly Silver Spring, died of natural causes on September 4, 2020 at his home. Born in Frederick MD on November 4, 1935 to the late Edna Masser and John William Masser, Lee was married for 59 years to the late Mary Catherine Masser. Lee obtained a Bachelor of Science in Mathematics from University of Maryland, University College and obtained certification as a CPA. He was Data Processing Manager for AOPA and later at Army Times Publishing Company. He started his own company, Masser Systems Inc. part time in 1963 and was able to make this full time in 1972 with his wife Mary. They retired in 1999. Lee loved music and became a professional musician at a young age playing in various dance bands throughout the Frederick, MD area, and later played first saxophone in the U.S. Army band. He had a natural talent for photography, played tennis and was an avid runner. He spent 30 years as co-administrator of the Seashore Striders running club in Lewes Delaware along with race director and great friend Tim Bamforth. Lee has been a sponsor of the Masser 5 Miler Race since 1994. He was passionate about running and enjoyed mentoring new runners. Until recent years he ran 8 miles per day and over 100 races per year. His running friends and community have become a true "family" to him and he made friends in many states over the years through running. Donations in Lee's honor may be made to the Seashore Striders. Funds will be used to benefit several charities such as the Seashore Striders Youth Cross Country Fund for kids, multiple charities in the community and a future memorial in memory of Lee. Click on the link below then on the Doc Lee Masser Memorial Fund Tab: <a href="https://www.givesignup.org/DonationWebsite/SeashoreStriderLeeMasserMemorialFund">Seashore Striders</a> Or mail a donation to: Sea Shore Striders PO Box 99 Nassau, DE 19969 Lee is survived by his children Terry Masser, Jeff Masser and Trina Masser Cleveland, his sister Georgia Anne Boyer, his brother David Masser and his grandchildren, Stefanie Dunkerly, Kirsten Whited, Jonathan Cleveland and two great grandchildren Liam and Harvey Cleveland. A Celebration of life will take place at a future date due to the risks of travel and group gatherings at this time. Condolences may be made by using the Memory Wall tab on this page.
November 4, 1935
-
September 4, 2020
11/04/1935
09/04/2020
Plant a tree in memory of Lee
An environmentally friendly option
M
Mike Calderwood
September 16, 2020
It is with great sadness that I learned of the passing of Lee Masser. I admired and respected Mr. Masser and his life accomplishments. Lee and Mary were a thoughtful caring couple who extended class, patience, and hospitality to all they met. I will remember sharing ...
Continue Reading
Laura Gagnon
September 14, 2020