Sign In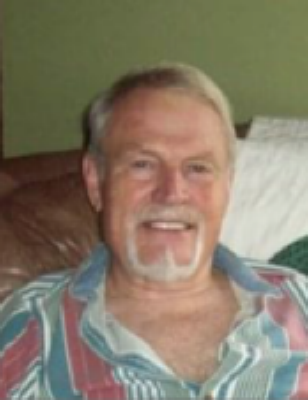 John W. Nichols
<p>John Wayne Nichols, 80, was known as &ldquo;Big John&rdquo; to those closest to him.&nbsp; He was passionate and compassionate, hard-working and humorous.&nbsp; He loved his country and loved his country&rsquo;s food.&nbsp; He loved the Lord.&nbsp; He loved his family.</p> <p>He was born in Indianapolis on April 30, 1940.&nbsp; He went home to be with his Lord and Savior on September 9, 2020.&nbsp; But he didn&rsquo;t pass before his family had a chance to say goodbye.</p> <p>Nichols was a family man through and through.&nbsp; He is survived by Angela Conwell Nichols, who he married on March 30, 1991.&nbsp; His parents were Carl Nichols and Helen (Thomas) Nichols.&nbsp; He was preceded in death by his siblings; Tommy, Beverly, Billy, and Joan Nichols.&nbsp; He had three children; Misty Lytle Cripe (spouse Robert Cripe), Max &ldquo;Jake&rdquo; Lytle, and Wayne Nichols.&nbsp; He had numerous nieces and nephews.&nbsp; His grandchildren, Shaily Cripe, Sawyer Cripe, Megan Jackson Cripe, Quentin Nichols and Ben Sery, were the best thing that ever happened to him.&nbsp; He had one great grandchild, Maxwell Cripe.</p> <p>John was a tireless worker.&nbsp; He served in the United States Army from February 1963 to May 1965 as an M60 tank operator in Germany.&nbsp; He worked at Torx and ran his own mechanic shop for decades, in addition to being a custodian at Rochester Middle School.&nbsp; Even at the age of 80, he loved to cut wood.&nbsp; He&rsquo;d cut it, split it, stack it, load it, unload it and restack it; a truckload every day, every type of weather.</p> <p>As hard as he worked, he loved even harder.&nbsp; He loved his grandchildren.&nbsp; He loved being a proud member of Cornerstone Church in Mentone, Indiana.&nbsp; Big John loved playing cards, bringing a deck with him everywhere he went.&nbsp; He loved his daily cup of coffee at Tweedlee D&rsquo;s Diner with his friends.&nbsp; He loved to go to the gambling boat every now and then to play the slot machines.</p> <p>Even if he couldn&rsquo;t pronounce a word, he&rsquo;d make one up.&nbsp; The word &ldquo;hernia&rdquo; was &ldquo;hurney&rdquo;.&nbsp; A &ldquo;Mexican&rdquo; restaurant was &ldquo;Messican&rdquo;.&nbsp; Every one of his new vocabulary words prompted another round of laughter from those around him.</p> <p>He was always trying to take money out of your pocket, betting on everything from Colts games to board games.&nbsp; He was competitive in the food line, too.&nbsp; Even women and children never beat John in line at the potluck.&nbsp; Especially when there were mashed potatoes or biscuits and gravy to be had.</p> <p>But that competitive nature was always usurped by the love he had for his family.&nbsp; His granddaughter Shaily caught him crying when the Colts beat the Patriots and made it to the Super Bowl in 2006.&nbsp; He loved to work on cars with his grandson Sawyer.&nbsp; And he made sure to give his grandkids an edge to win the pot playing cards even if it meant taking a peek at the deck and giving a subtle nod.</p> <p>He worked tirelessly, served fervently, laughed loudly and loved deeply.&nbsp; And he will be missed greatly.</p> <p>A graveside service for Nichols will be held on Sunday, September 20, 2020 at 2:00 p.m. at the Rochester IOOF Cemetery.&nbsp; In lieu of flowers, please make donations to the Fulton County Animal Center.</p> <p>The arrangements are being handled by Earl-Love Funeral Home, 811 E. Rochester St., Akron, Indiana.</p> <p>The staff of Earl-Love Funeral Home considers it a privilege and an honor to care for the family and friends of John W. Nichols.</p> <p>Online condolences may be sent to earllovefuneralhome.com</p> <p>&nbsp;</p> <p>&nbsp;</p>
April 30, 1940
-
September 9, 2020
04/30/1940
09/09/2020
Recommend John's obituary to your friends.
Obituary
John Wayne Nichols, 80, was known as "Big John" to those closest to him. He was passionate and compassionate, hard-working and humorous. He loved his country and loved his country's food. He loved the Lord. He loved his family.
He was born in Indianapolis on April 30, 1940. He went home to be with his Lord and Savior on September 9, 2020. But he didn't pass before his family had a chance to say goodbye.
Nichols w...
Events
Sunday, September 20 2020
02:00 PM
- 04:00 PM
Rochester IOOF Cemetery
620 W. 3rd Street
Rochester,
IN
46975