Sign In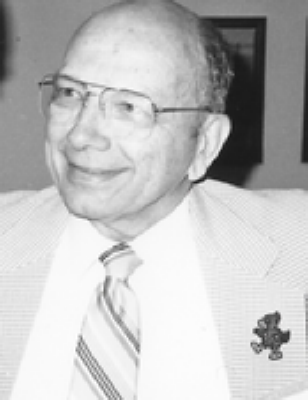 Julius "J.O." Kopplin
<p>J.O. Kopplin was a much loved son, husband, father, grandfather and great-grandfather whose quiet strength, inquisitive mind, humor, work ethic, and abiding faith made him a role model for a purposeful life of giving.&nbsp; His legacy includes a large and loving family, many examples of service, and a rich and satisfying career in academia.&nbsp; His 95-year life as an engineer, educator, and family man was remarkable and varied.&nbsp;</p> <p>J.O. was a strong, caring, and supportive husband and father while his first wife, Lola, battled cancer. After her death in 1981 after 30 years of marriage, he was able to enjoy another 37 years of marriage with his second wife Betty, and he treated Betty&rsquo;s family like his own.&nbsp; With two long and successful marriages, J.O. knew how to find the right partner for the shared journey.&nbsp; He loved his family, was very proud of every member, and took a keen interest in all of their lives.&nbsp; &nbsp;&nbsp;</p> <p>The first person in his own family to have an opportunity to pursue a higher education, J.O. earned his bachelor&rsquo;s degree in electrical engineering from the University of Wisconsin-Madison, and master&rsquo;s and doctorate degrees from Purdue University.&nbsp;&nbsp;&nbsp; An area of focus was research on superconductivity and surface phenomena involving electric and magnetic properties of materials.&nbsp;</p> <p>Before his retirement in 1990, J.O. served as department chair of the Electrical and Computer Engineering Department at Iowa State University for 15 years.&nbsp;&nbsp; Prior to that, he was Electrical Engineering professor and department head at the University of Texas-El Paso.&nbsp; While a professor at the University of Illinois-Urbana Champaign, he was instrumental in launching the honors program for the Engineering College, becoming a director. &nbsp;Throughout his career as a department administrator, J.O. believed in supporting the people who worked for him and their success, and he worked hard to recruit top researchers.&nbsp; J.O. and his wife welcomed the faculty to their home, and enjoyed entertaining and getting to know them.</p> <p>Although the original appeal of being a college professor was to have summers off, that never happened.&nbsp; Instead, with a growing family he sought summer employment during the recesses. This resulted in short-term postings at Boston (MIT),&nbsp;Houston (NASA), Seattle (Boeing), Boulder (University of Colorado), and L.A. (Pacific Semiconductors). &nbsp;Cross-country trips by station wagon to new environments thrilled and enriched his impressionable kids, allowing them to see and experience all that this country has to offer and creating a lifetime of memories for each of them. &nbsp;&nbsp;Later on, the family continued this pursuit in a truck-mounted camper, and explored capitols, historic sites and beautiful landscapes.&nbsp; In retirement, he and wife, Betty, also enjoyed many excursions within the United States and Canada, as well as travel to Europe and New Zealand.&nbsp;</p> <p>J.O. used to tell his children, &ldquo;If you want something done right, do it yourself.&rdquo;&nbsp; He applied that mindset to a variety of diverse projects that his whole family enjoyed.&nbsp; Every project started with a detailed plan &ndash; whether it was a well-built doghouse, landscaping and irrigation, a basketball goalpost built from oil well piping, or customized vehicles.&nbsp; J.O. loved railroads.&nbsp; He built two working model railroads and collected rolling stock in anticipation of being able to devote time to this hobby in retirement.&nbsp; He spent many happy hours engrossed in designing and constructing a room-sized model railroad complete with switching yard.&nbsp; His children and grandchildren were delighted with his creative layout and intricate attention to detail.</p> <p>At his earliest opportunity, he enlisted and served in World War II as a B-17 co-pilot.&nbsp; On his 16th mission, his plane was shot down over Germany and he was held as a POW until the end of the war.&nbsp; Reluctant to discuss his wartime experience for many years, he later did share his story of service with his family members, as well as on Veterans Day at a school in Highlands Ranch.&nbsp; He loved flying his entire life and would take his young children to the airport to observe take-offs and landings.&nbsp; Later in life he was able to recall his time as a pilot-in-training when he enjoyed two flights on a Stearman bi-plane.</p> <p>A life member of the Lutheran Church, he faithfully served on committees and financially supported missionary work.&nbsp; Every week he would happily drive his family to Sunday school, catechism, and church services in each place where they lived.&nbsp; Among other churches, he was a member of St. Andrews Lutheran Church in Ames, Iowa.</p> <p>J.O. held strong views that everyone has a right to their own opinion.&nbsp; He closely followed local and world news, and raised his children to take an active role in their community and in society.&nbsp; He had his children accompany him on several civic experiences.</p> <p>A lifelong advocate of education, J.O. encouraged, helped and supported his children and grandchildren to achieve their education goals.&nbsp; He actively recommended books to read, gave books as gifts, and served as an example by reading all the books on Civil War history that he could.&nbsp; The financial choices and sacrifices that he and Lola made allowed all of his children to attend college.&nbsp; More recently, he and Betty established the J.O. and Betty Kopplin Scholarship to fund need-based financial aid to undergraduate and graduate students at Purdue&rsquo;s School of Electrical and Computer Engineering.</p> <p>J.O. Kopplin died August 28, 2020 at his home in Highlands Ranch, CO.&nbsp; He was born February 6, 1925, in Appleton, Wisconsin to Julius and Renata Kopplin.&nbsp; He is survived by his wife, Betty (Dutmer) Kopplin, children and step-children Bill (Mandy) Kopplin, John Kopplin, Sue Kopplin, Jim (Kim) Kopplin, Tom (Rhonda) Dutmer, John (Nancy) Dutmer, Jim (Kathy) Dutmer, Larry (Debbie) Dutmer, Ann (Marc) Hall, Rick (Maria) Dutmer, and Joe (Maria) Dutmer, in addition to 23 grandchildren and 14 great-grandchildren.&nbsp; He was preceded in death by his parents, his first wife Lola (Boldt) Kopplin and his brother David A. Kopplin.&nbsp;</p> <p>The family wishes to recognize and thank extraordinary caregivers and staff for their devoted and compassionate care of J.O..</p> <p>A private family service will be held in Ames, Iowa at a later date.&nbsp; Expressions of sympathy can be made to the charity of your choice.</p>
February 6, 1925
-
August 28, 2020
02/06/1925
08/28/2020
Recommend Julius "J.O."'s obituary to your friends.
Obituary
J.O. Kopplin was a much loved son, husband, father, grandfather and great-grandfather whose quiet strength, inquisitive mind, humor, work ethic, and abiding faith made him a role model for a purposeful life of giving. His legacy includes a large and loving family, many examples of service, and a rich and satisfying career in academia. His 95-year life as an engineer, educator, and family man was remarkable and varied.
J.O. was a strong, caring, and supportive hu...
Events
There are no events scheduled. You can still show your support by sending flowers directly to the family, or plant a tree in memory of Julius "J.O." Kopplin.
Visit the Tribute Store