Sign In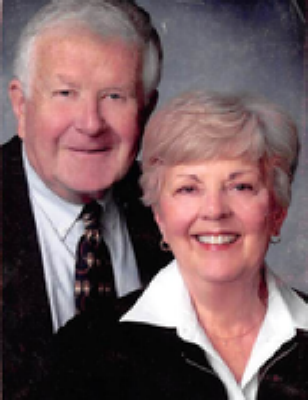 A. Murray Cunningham
<p>Arthur Murray Cunningham, age 85, of Homeworth, passed away Wednesday afternoon, July 15, at home surrounded by family.</p> <p>Murray was born in Lowellville, Ohio on August 15, 1934 to Alberta (Callahan) and Arthur M. Cunningham. The family moved to Alliance in 1939, where his father opened a branch of his family&rsquo;s furniture business.</p> <p>A 1952 graduate of Alliance High School, Murray attended Mount Union College where he was a member of the SAE Fraternity. Murray earned his private Pilot&rsquo;s license in 1952, followed up on his love of all things aviation by graduating from Embry-Riddle College of Aviation in Miami, Florida, earning his Airframe and Power plant Certification.</p> <p>Upon his graduation in 1955, Murray married his fellow AHS classmate and partner for the next 64 plus years, Barbara Sue Stoffer, a 1955 graduate of the Aultman school of Nursing. Together they raised three children.</p> <p>Murray worked at Poorman Aviation, in Canton, for several years, eventually joining his father in the family furniture business, becoming president of Cunningham Furniture upon the death of his father in 1965. Murray grew the business over the ensuing years and was an active member of the Alliance Jaycees, Rotary Club and the Muscular Dystrophy Association in Alliance for many years.</p> <p>Murray did not forsake aviation, however, and went on to earn his instrument and commercial pilot ratings, as well as ratings in Seaplanes, Glider, Multi-Engine, and Aerobatic, Flight Instruction, and Inspector certifications.</p> <p>He loved the freedom he found in the sky and would share it with anyone who wanted a ride in one of the many planes he loved to maintain and restore over the years, as a hobby. From Cubs and Taylorcrafts, Cessnas to two Stearman Bi-Planes. For many years he and other local pilots would give rides to youth dealing with restrictions of Muscular Dystrophy, giving them a chance to trade in their chairs to fly above the clouds for a while.</p> <p>In 1968, he and Barbara moved the family just south of Homeworth to a plot of land where he could have room for a private airstrip, Crosswind Meadows, which is maintained today.</p> <p>In 1998, Murray was awarded the Taylorcraft &lsquo;Old Timers Aviation Pioneer of the Year&rsquo; Award. After nearly 70 years of providing quality home furnishings and flooring to Alliance and the surrounding area, Murray retired in 2005. He maintained the carpeting end of the business until 2018 with the help of installers and partners Robert &amp; Patty Zerby.</p> <p>Murray cared deeply for his employees, his community, and most of all his family, who will always cherish this man who could fix just about anything, laughed easily and often and rarely passed up a chance to get his tractor stuck in the mud- often pushing the envelope while mowing too close to the swamp.</p> <p>&nbsp;Murray is survived by his sister Judith (Harold) Frank.</p> <p>He was pre-deceased by his wife, Barbara, who passed away on March 1st of this year, and his parents.</p> <p>He is also survived by his three children, Beth Cunningham, Jim (Lois) Cunningham of Homeworth; and Jill (Tim) Swinger of Richmond, VA; three grandsons, Ryan (Jayme) Cunningham of the home, Joshua (Karen) Cunningham of Chagrin Falls, and Clay W. Swinger of Richmond, VA and Clemson SC; great-grandchildren, Arianna, Gavin, Rowan, and Elliott Cunningham.</p> <p>A special thank you to Patty, Kristine, Marilyn and New Franklin United Methodist Church for all their wonderful help, support and friendship. Donations in Murray&rsquo;s name may be made to New Franklin United Methodist Church or plant a tree and take the time to watch the clouds drift across a blue sky.</p> <p>Cremation will be by Cassaday-Turkle-Christian Funeral Home.</p> <p>Memorial service will be held on Monday July 20, 2020, at the Cunningham family home at 6150 Bayard Rd. Minerva, OH 44657 at 6:00 p.m. parking on the Runway- watch for signs and a tent.</p> <p>Arrangements are entrusted to Cassaday-Turkle-Christian Funeral Home 75 South Union Ave Alliance, Ohio 44601.</p>
August 15, 1934
-
July 15, 2020
08/15/1934
07/15/2020
Recommend A. Murray's obituary to your friends.
Obituary
Arthur Murray Cunningham, age 85, of Homeworth, passed away Wednesday afternoon, July 15, at home surrounded by family.
Murray was born in Lowellville, Ohio on August 15, 1934 to Alberta (Callahan) and Arthur M. Cunningham. The family moved to Alliance in 1939, where his father opened a branch of his family's furniture business.
A 1952 graduate of Alliance High School, Murray attended Mount Union College where he was a member of the SAE Fraternity. Murray earned his...
Events
There are no events scheduled. You can still show your support by sending flowers directly to the family, or plant a tree in memory of A. Murray Cunningham.
Visit the Tribute Store