Sign In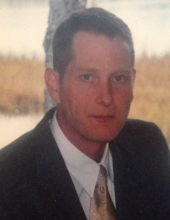 Mark Edward Foote
The communities of Chugiak-Eagle River and all of Alaska lost Mr. Mark Edward Foote on June 6, 2020. He was born on July 31, 1967 in Seattle, Washington and passed away at the young age of 52 in a drowning accident while on vacation in Spokane, Washington. Mark was a longtime resident of Alaska who migrated here in 1972 when he was only 5 years old from Seattle, Washington. He had worked many jobs and had many skills as a laborer for the Laborers Union Local 341 for 15 years. Prior to that he had been in Masonry since he was a teenager, before retiring in July of 2019. His legacy will live on in the hearts and minds of everyone who knew and loved him. He is survived by his parents, James (Jim) and Edith (Diane) Foote; his wife Stephanie Foote; his daughter Sarah and her husband, Joshua Euteneier; His son Nicolas Foote; 3 grandchildren; 1 great-grandchild; his brother Michael Foote and his wife Mystie; his brother John Foote; many nieces, nephews, Aunts, Uncles, Cousins, family and friends. He is preceded in death by his sister, Marcy Foote, his Grandmother Olive and Grandfather Oscar Howland and his Grandmother Elsie and Grandfather Frank Moore. A memorial service will be held on Saturday, June 20 at Aurora Cemetery 1096 Wasilla-Fishhook Rd, Wasilla AK (East Block, Lot#255, Space A). Pastor Josh Tiner of the Crossings of Alaska Church in Birchwood will officiate. Flowers, donations and condolences may be offered to his family there or send them to 22150 Dogsled Ct#35/PO Box 670512, Chugiak, AK 99567.
July 31, 1967
-
June 6, 2020
07/31/1967
06/06/2020
Recommend Mark's obituary to your friends.
Plant a tree in memory of Mark
An environmentally friendly option
S
Stefanie Daneker
June 22, 2020
I'm so sorry about the loss of Mark. Keep all those sweet memories close to your heart and remember that God is near to those who are broken at heart. Psalms 34:18
To the Foote family, Diane, Jim, Stephanie, and Nick, I am so very sorry for your loss. I had not seen Mark since Nick was very little. What I remember about Mark is that he was quiet and nice. My heart is heavy. I pray for peace for all of you. Ambra and family
B
Brad Beardslee
June 19, 2020
When I was 20 years old, I was going to University of Alaska at Anchorage and living with my parents in Peter's Creek. Mark and his family also lived there, we met, and became fast friends. Mark was just a friendly guy with a fast laugh and a good heart. His abrupt ...
Continue Reading