Sign In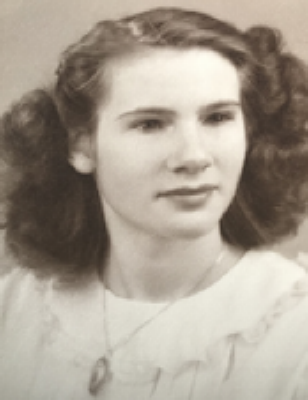 Alma Annette Waltman
<div>Alma A. Waltman, 92, of Sayre, PA, passed away on Saturday, June 6, 2020 at Sayre Health Care Center, Sayre, PA. She was born on December 29, 1927 in Syracuse, NY, the daughter of the late Andrew and Viola (Young) Sneddon. Alma was a graduate of Robert Packer School of Nursing and worked briefly prior to becoming a stay at home mom. She loved singing and traveling. Alma was a member of numerous chorus groups in the area. She enjoyed doing ceramics and taught many the art of it in her home. She is predeceased by husband Edwin L. Waltman, and her two sons Edwin Waltman and Andrew L. Waltman. Alma is survived by her grandchildren Danielle Fischer-Steinkraus, Clayton Waltman, Michael Shutts, Steven Shutts, Jeffrey Waltman, and Gregory Waltman, several great-grandchildren, sister Elvina Long, and several nieces and nephews.<br>Friends and family may call on Thursday, June 11, 2020 from 11:30am-12:00pm at the Lowery Urban Funeral Home and Cremation Services, Inc., 225 South Main Street, Athens, PA. Funeral services will follow at the funeral home at 12:00pm with the Rev. James Donahoo officiating. Burial will follow the service in Tioga Point Cemetery, Athens, PA.</div><br><div> <h3 class="name-label">Visitation atFuneral Home</h3> <div class="event-container"> <div class="date"> 11:30 am - 12:00 pm Thursday, June 11, 2020 </div> <div class="location"> <div>Lowery-Urban Funeral Home And Cremation Services, Inc.</div> <div>225 South Main Street</div> <div>Athens, Pennsylvania, United States</div> <div>18810</div> </div> </div> <div class="event-map"> <a target="_blank" href="https://www.google.com/maps/search/?api=1&query=41.95643339999999%2C-76.51813159999999"> <span class="direction-link"></span> </a> </div> <div class="clear-div"></div> </div><div> <h3 class="name-label">Funeral Service</h3> <div class="event-container"> <div class="date"> 12:00 pm Thursday, June 11, 2020 </div> <div class="location"> <div>Lowery-Urban Funeral Home And Cremation Services, Inc.</div> <div>225 South Main Street</div> <div>Athens, Pennsylvania, United States</div> <div>18810</div> </div> </div> <div class="event-map"> <a target="_blank" href="https://www.google.com/maps/search/?api=1&query=41.95643339999999%2C-76.51813159999999"> <span class="direction-link"></span> </a> </div> <div class="clear-div"></div> </div><div> <h3 class="name-label">Final Resting Place</h3> <div class="event-container"> <div class="date"> Thursday, June 11, 2020 </div> <div class="location"> <div>Tioga Point Cemetery</div> <div>803 North Main St.</div> <div>Athens, Pennsylvania, United States</div> <div>18810</div> </div> </div> <div class="event-map"> <a target="_blank" href="https://www.google.com/maps/search/?api=1&query=803+North+Main+St.%2CAthens%2CPennsylvania+18810"> <span class="direction-link"></span> </a> </div> <div class="clear-div"></div> </div>
December 29, 1927
-
June 6, 2020
12/29/1927
06/06/2020
Recommend Alma's obituary to your friends.
Obituary for Alma Annette Waltman in Athens , Pennsylvania
Alma A. Waltman, 92, of Sayre, PA, passed away on Saturday, June 6, 2020 at Sayre Health Care Center, Sayre, PA. She was born on December 29, 1927 in Syracuse, NY, the daughter of the late Andrew and Viola (Young) Sneddon. Alma was a graduate of Robert Packer School of Nursing and worked briefly prior to becoming a stay at home mom. She loved singing and traveling. Alma was a member of numerous chorus groups in the area. She enjoyed doing ceramics and taught many the art of it in her h...
Events
There are no events scheduled. You can still show your support by sending flowers directly to the family, or plant a tree in memory of Alma Annette Waltman.
Visit the Tribute Store